Proceeds for the event go to benefit underprivileged schools not only here in Arizona but across the world.
Sedona AZ (April 17, 2016) – Hillside Sedona, located at 671 State Route 179, Sedona, AZ is once again the site to display this year's Umbrella Project Charity Event taking place from April 29th, 30th and May 1st.
Started in 1990 by Hilda Brown, the Umbrella Project is a 501c (3) nonprofit raising funds for various causes.  In years past, proceeds from the sales of the umbrellas have been donated to victim charities such as the 2006 Indian Ocean tsunami, the 2010 Haitian earthquake and the 2011 Eastern Japan earthquake and tsunami.  Funds have also been donated to assist schools in need, nonprofit groups and organizations serving children around the world.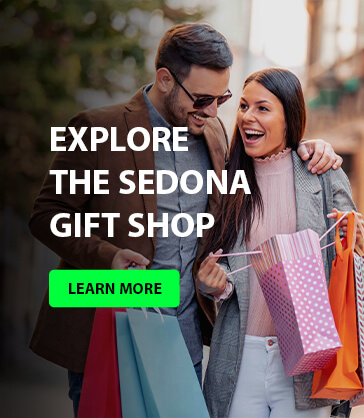 On April 17th, 18th, 19th and 20th students and chaperones from Verrado High School are traveling to the Havasupai trailhead and are hiking nine miles into the Havasupai Village.  Once there the students will mentor students from Havasupai Elementary School.  The students from Verrado High School will work with the elementary students to create thumbnail sketches that will eventually transferred and painted on to the umbrellas.  Once completed, those umbrellas will be brought back to Sedona and placed on display during the event.
Basic umbrellas were also sent to schools all across Arizona and New York prior to this event and students there decorated them and returned them here to Arizona.  Those umbrellas will also be on display starting April 29th.  The general public can donate money for an umbrella and the money raised will go directly to this year's beneficiary of Havasupai Elementary School.  The school will use the donations to obtain classroom supplies and technology.
For more information on events, visit http://www.hillsidesedona.net/.
Hillside Sedona:
In 1986, Shirley Caris developed Hillside Sedona, bringing to it the spirit of nature, artistic qualities and the essence of the town she now called home. An upscale retail shopping center, Hillside Sedona is home to fine art galleries, unique boutiques, a variety of restaurants, locally owned shops and the event venue, The Bridge at Hillside. The popular Northern Arizona destination is filled with sites and attractions that are sources of inspiration to many. In a setting with a view of the Red Rocks that surround the property, Hillside Sedona also is a perfect destination location for photography. www.HillsideSedona.net