Film Festival presents award-winning new films at its Mary D. Fisher Theatre
Sedona AZ (December 1, 2012) – The Sedona International Film Festival is proud to present the Northern Arizona premieres of the multiple award-winning "The Intouchables" and "A Late Quartet" — featuring an Academy Award-winning all-star cast — at its Mary D. Fisher Theatre. Both films will show Dec. 11-14 at the festival's arthouse theatre venue in West Sedona.
THE INTOUCHABLES
An irreverent, uplifting comedy about friendship, trust and human possibility, "The Intouchables" has broken box office records in its native France and across Europe. The film is garnering early Oscar buzz as a strong contender for Best Foreign Language Film.
"The Intouchables" tells the true story of a wealthy, physically disabled risk-taker (Francois Cluzet) — the picture of established French nobility — who lost his wife in an accident and whose world is turned upside down when he hires a young, good-humored, black Muslim ex-con (Omar Sy) as his caretaker. Their bond proves the power and omniscience that love and friendship can hold over all social and economic differences.
"The Intouchables" depicts an unlikely camaraderie rooted in honesty and humor between two individuals who, on the surface, would seem to have nothing in common.
Directed by Eric Toledano and Olivier Nakache, the film was nominated for a total of nine 2012 César Awards, France's equivalent to the Oscars, including Best Picture, and won Best Actor for breakout star Omar Sy. The film also won the Grand Prize at the 2011 Tokyo International Film Festival. "The Intouchables" has received Audience Awards from U.S. film festivals including the San Francisco Film Festival, COL COA, and the Nashville Film Festival.
A LATE QUARTET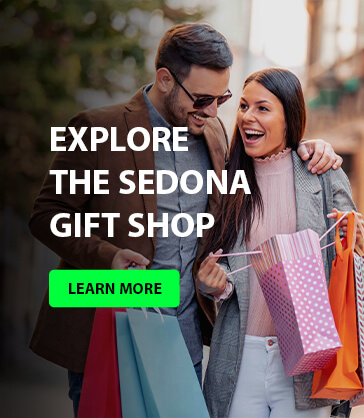 "A Late Quartet" features incredibly moving performances from an all-star, Academy Award-winning cast including Christopher Walken, Philip Seymour Hoffman, Catherine Keener, Mark Ivanir and Imogen Poots.
On the eve of a world-renowned string quartet's 25th anniversary season, their beloved cellist, Peter Mitchell (Christopher Walken), is diagnosed with the early symptoms of Parkinson's Disease. When Peter announces he wishes to make the upcoming season his last, his three colleagues find themselves at a crossroad. Competing egos and uncontrollable passions threaten to derail years of friendship and collaboration.
Robert Gelbart (Philip Seymour Hoffman), the quartet's second violinist, announces his desire to alternate chairs with first violinist Daniel Lerner (Mark Ivanir), after years of sacrifice and peacemaking for the benefit of the group. Robert's wife, violist Juliette Gelbart (Catherine Keener) has a particularly difficult time grappling with the tragic diagnosis, as Peter has served not only as a colleague, but as a dear father figure since childhood. When Juliette is unable to support her husband, their marriage is strained with a palpable tension that they can no longer ignore. Tossed into the maelstrom is their daughter Alexandra (Imogen Poots), a talented violinist in her own right. Like her father, she too decides to act on her desires.
As the string quartet prepares to play Beethoven's Opus 131 for what might be the members' last concert together, the seven movements of the piece echo their own tumultuous journey. "A Late Quartet" pays homage to chamber music and the cultural world of New York.
Both films will be shown at the Mary D. Fisher Theatre Dec. 11-14. Showtimes for "The Intouchables" will be 4 p.m. on Tuesday and Wednesday and 7 p.m. on Thursday and Friday. "A Late Quartet" will show at 7 p.m. on Tuesday and Wednesday and 4 p.m. on Thursday and Friday.
Tickets are $12, or $9 for Film Festival members. For tickets and more information, please call 928-282-1177. Both the theatre and film festival office are located at 2030 W. Hwy. 89A, in West Sedona. For more information, visit: www.SedonaFilmFestival.com.