Sedona AZ (June 30, 2017) – The Collective Sedona, a mixed-use shopping, dining and entertainment plaza, is pleased to announce a new live music show happening on Sunday July 16th, September 17th and November 19th in the beautiful Vista Hall event center on the second floor of The Collective Sedona. Guests will be treated to a tantalizing musical evening with a live show, dance floor and amazing food by the Heartline Cafe. The 3MKi Band mixes it up with rockin' 60s & 70s classics, bluesy originals, sexy Latin grooves, soulful singing, ridiculous humor and burning guitar licks during their "Rockin' Blues Grooves" Show.
Miller, Miller, Martin & Ki (aka 3MKi) is a popular, much-loved, Sedona-based band that has successfully toured across the region. The guitar, vocal and songwriting firepower of this group has thrilled audiences since they formed in 2010. Making a rare and rollicking appearance, this rockin' show will feature band favorites along with special surprises and great dance tunes.
Tickets range from $24 (live show/dancing & non-alcoholic beverages), $34 (premium seating near the stage with drinks) to an 'All-Inclusive' $49 Ticket (guests will enjoy the live show, alcoholic beverages and a delicious buffet dinner by one of Sedona's highest rated restaurants, Heartline Café). Pre-purchase tickets online and receive a $2 discount plus premium reserved seating! For full event & ticketing details and advanced purchase, go to www.SusannahMartinMusic.com. Tickets for each package may also be purchased at the door by cash, check or credit card.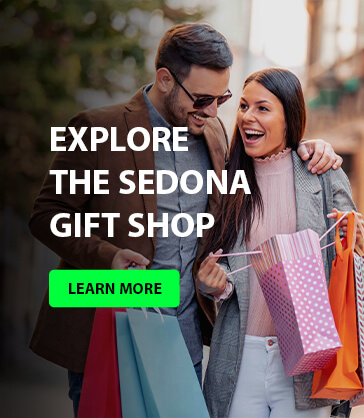 The Collective Sedona will be hosting a free Community BBQ on Tuesday, July 4th from 4:00 to 8:00pm. Locals and tourists are invited to come out and enjoy free food samples, a delicious barbecue fare buffet, live music by Bouzouki Dave and RCO percussion, live art demonstrations, an ice cream sundae station, a make-your-own flower bouquet station, a beer and wine garden and lawn games for the kids! Bring the entire family and enjoy a festive atmosphere, games and entertainment.
Don't forget to visit The Collective Sedona's "Pop-Up" Farmer's Market every other Wednesday. The market dates for July are the 12th and 26th from 2:00 to 7:00pm inside the blue "Collective Marketplace" building. Shoppers can expect a bustling village market with a large selection of fresh food, live music, food samplings, games for the kids and a photo booth all set inside an air-conditioned building. This all-food market features Da' Nede' Farms organically-grown produce and flowers, farm fresh eggs, Sedona Lavender Farm's culinary spices and teas, fresh and local vegetables and fruit, all natural beef, local honey, gourmet baked goods, homemade jellies and sauces, breads, dog treats and many other food offerings from Arizona local vendors.