Sedona AZ (May 25, 2018) – For 15 years Teri Bays' beautiful voice was heard at the St. John Vianney Catholic Church. Though Sedona residents and visitors might miss her angelic voice, audience members across the country are thrilled to see her perform — and also hear her sing — in her one-woman play, "Joan Chittister: Her story, my story, our story".
Now, Bays is bringing her show back home to Sedona for a one-night performance at the Mary D. Fisher Theatre on Thursday, June 7 at 7 p.m.
A timely piece, "Joan Chittister: Her story, my story, our story" addresses issues around women, abuse, identity and overcoming adversity. Joan Chittister happens to be a Benedictine nun, an international speaker and author on subjects of peace, justice and women's issues.
"Joan is a passionate and prophetic voice in the church today. It is the thrill of my life, to play this remarkable woman and speak her inspiring words," said Bays.
One has to see the play to discover the connection between Chittister and Bays.  But as the threads of their lives are revealed, audience members begin to see themselves in the story as well.
"The show has changed a bit from the first performance, Teri explained.  "I added a song, I cut whole sections and changed the beginning."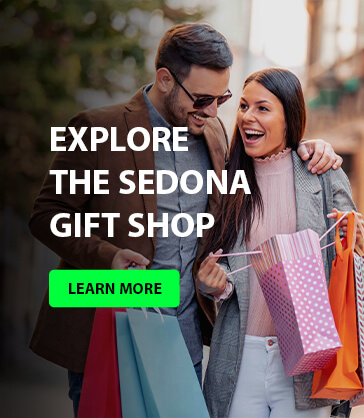 After reading the script Chittister wrote, "The work is seamlessly, artfully and movingly welded together. It's a fresh and interesting approach to the notion of the universality of women today.  It has heart and substance … great praise."
Recently Chittister herself saw the play.  When asked about that performance for Chittister, Bays said, "Performing 'Joan Chittister' the play for Joan Chittister was an emotional experience — for both of us."
The Vatican tried to prevent Chittister from speaking in 2001, but she continues to be a sought-after speaker throughout the world, having written over sixty books and over seven hundred articles.
Teri Bays performed in several off-Broadway shows in New York City including "The Duplex" and starred in several leading roles including Maria in "The Sound of Music", Anita in "West Side Story" and The Witch in "Into the Woods".  Sedona residents might remember her playing opposite her Broadway-actor husband in Neil Simon's "Chapter Two" at the Canyon Moon Theatre.  Teri has written a book and recorded two CDs in addition to this play.
Teri Bays' "Joan Chittister: Her story, my story, our story" will be performed on Thursday, June 7 at 7 p.m. at the Mary D. Fisher Theatre. Tickets are $15. For tickets and more information, please call 928-282-1177 or to order online, visit www.SedonaFilmFestival.org. You may also purchase tickets at the Sedona Film Festival office and Mary D. Fisher Theatre, located at 2030 W. Hwy. 89A, in West Sedona.