Sedona AZ (October 4, 2016) – Longtime Sedona resident Teree Settembrino has been incubating ideas for original art works for many years, and Hillside Sedona's Movin' On Gallery is pleased to be the venue where her latest creations will be unveiled.  Settembrino will exhibit a series of new paintings as the featured artist for October.
The public is cordially invited to meet Settembrino at Movin' On's popular First Friday reception, 5-8PM on the evening of October 7, 2016.  Many of the venue's other resident artists will also be present to host the evening's festivities and greet visitors and fans.
Teree Settembrino's passion for art was kindled during her childhood in Boston.  Her mother was an artist, and Teree absorbed her mother's love for art while watching her mother work.  At an early age, Teree took the initiative to begin painting and to study the works of established artists in galleries and museums.
After moving to Arizona, Settembrino studied under Teri Hood and Wendy Smith Byrd, and began making jewelry, wind chimes, paintings, mixed media pieces, and decorated boxes.  She sold her first piece in 2000, and has been exhibiting in local galleries since 2003.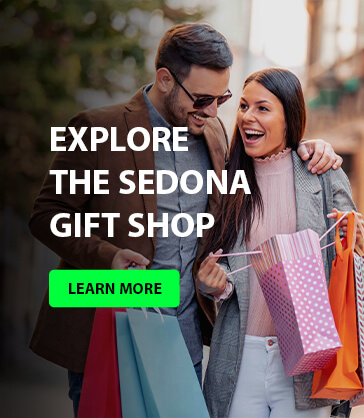 "My works are full of life, spirit, and love," she says.  "I practice or work on my art every day, and my works are like family to me."
Movin' On Gallery is located on the second level of Hillside Sedona Center at 671 State Route 179 (about ½ mile south of the "Y" in Sedona).  It is dedicated to introducing new artists and to showing recent works by some of the best-known artists working in Sedona and the Verde Valley.  
Movin' On currently features an impressive array of resident artists, including: Lorraine Fexas, glass; Andre Renard, copper & brass sculptures; Pat Priolo, gourds and jewelry; Sharon Hall, clay sculptures; Jodie Ball, oils; Patty Miller, multimedia, painting, and sculpture; Harriet McInnis, oils; Terry Davis, wood carving; David Soto, recycled material sculptures; Teree Settembrino, wind chimes; Rick Gandolofo, acrylics; Carol Gandlofo, photography; Jim Peterson, photography; Sandee Kinnen, fused Glass; Rachel Bulisky, mixed media on stone; Ernest Duran, acrylics; Judith Victorson, ceramics; Clark Sheppard, paintings; and Lenore Hemingway, glass artist.
The gallery is open from 10:00 AM until 6:00 PM daily.  For more information, call (928) 282-8143 or visit www.MovinOnGallery.com  .