Six counties join those where hybrid instruction can be considered
Phoenix AZ (September 3, 2020) – Reflecting the continuing decline of COVID-19's community spread across much of Arizona, eight counties have now met the recommended benchmarks in the ADHS Guidance for Safely Returning to In-Person Instruction for schools to resume a hybrid learning model combining in-person and online learning. Two other counties, Greenlee and La Paz, have met the benchmarks recommended to resume full in-person instruction. The benchmarks were established per Governor Ducey's June 23 Executive Order 2020-51, Arizona: Open for Learning, and in conjunction with the Roadmap for Reopening Schools developed by the Arizona Department of Education led by Superintendent of Public Instruction Kathy Hoffman and school leaders to gradually and responsibly reopen schools. 
In today's update to the ADHS Schools Dashboard the following counties have joined Apache and Yavapai in meeting the state benchmarks for starting in-person learning through a hybrid model:
Cochise
Coconino
Maricopa
Navajo
Pima
Pinal 
Upon reaching  these benchmarks, ADHS recommends that schools can consider moving from virtual instruction to a combination of virtual and in-person learning while implementing mitigation measures to prevent the spread of COVID-19. 
The following counties have reached the minimal category benchmarks, which ADHS recommends should be met prior to returning to full in-person, traditional instruction:
The benchmarks leave the flexibility of when and how to resume in-person instruction to school leaders and encourage consultation with county health departments as the best source of information on local conditions. Some county health departments have recommended more stringent guidance based on local transmission.
"When it comes to Arizona's children, our focus has been ensuring that students and teachers have a safe and successful academic year while regaining the immense benefits that in-person learning provides," Governor Doug Ducey said. "Now, guided by public health data, schools have a path toward a safe return to the classroom."
"The primary goal is to keep our children, staff, and their families safe and healthy throughout this school year," said Superintendent of Public Instruction Kathy Hoffman. "I urge every member of Arizona's school communities to proceed with caution and refer to the Roadmap for Reopening Schools for guidance as we begin the return to in-person learning across our state."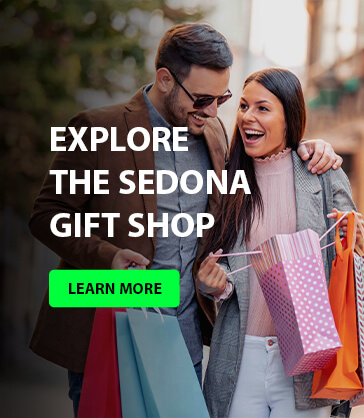 "Schools provide so much more than education to our children," said Dr. Cara Christ, director of the Arizona Department of Health Services. "Vital components such as nutrition, physical activity, access to health services and counseling, and social interactions ensure our children will grow up to be educated, safe, and healthy. We greatly appreciate all of the steps Arizonans took to reduce transmission of COVID-19 in our communities so our children and staff could get safely back into the classroom." 
The Roadmap for Reopening Schools calls for these stringent requirements to minimize the spread of COVID-19, including:
The use of masks during hybrid in-person instruction for all staff and students over 5 years old,
Physical distancing of students,
Cohorting of classrooms,
Enhanced cleaning and disinfection,
Closing of communal spaces, and
Symptom screening. 
Fewer mitigation steps are required for schools in counties in the minimal category. A recent ADHS emergency order requires schools to report COVID-19 outbreaks to their county health departments and keep students, teachers, staff, and parents and guardians regularly apprised of their efforts.
In order to ensure every student and staff member has access to face masks, ADHS partnered with Hanes to provide five free cloth masks to Arizona school staff and families. To get free masks shipped to your home or school, you can visit azhealth.gov/ordermasks. In addition, ADHS is partnering with the U.S. Department of Health and Human Services (HHS) and county health departments to make 3 million cloth masks available for schoolchildren throughout Arizona. 
The ADHS Schools Dashboard, available at azhealth.gov/schoolsCOVID19, indicates whether counties meet the recommended benchmarks for initial reopening of in-person learning in schools. ADHS recommends that all three benchmarks fall into the moderate or minimal transmission ranges before schools in a county consider moving to a hybrid approach of virtual and in-person learning. When one or more benchmark categories are in the range of substantial transmission, ADHS recommends that schools work with their local health departments and start preparing for virtual learning. Data on the dashboard is updated weekly on Thursdays. 
In addition to community level data, parents should review their school's mitigation plans as they determine whether sending their students back to in-person learning is right for their family. For children and their families, ADHS developed materials including instructions on wearing masks, washing hands, physical distancing, and understanding COVID-19 symptoms. Important steps including keeping your child home when they are sick, teaching them to properly wear a mask, and getting their influenza and other required vaccinations can help keep kids healthy when returning to in-person learning.
For more information about schools and COVID-19, visit www.azhealth.gov/schoolsCOVID-19.