Sedona AZ (November 13, 2012) – When Navajo sculptor Alvin Marshall holds a piece of Utah alabaster in his hands, he isn't just touching a rock. He's communing with his ancestors and working to turn the stone into spirit. "My people use stone in traditional ceremonies. Alabaster is closely associated with water and water ceremonies," says Alvin, who lives near Farmington, N.M. "It's beautiful, forgiving and it lends itself to me easily. It doesn't fight or argue. Together, we make a spirit."
Rowe Fine Art Gallery began representing Alvin and his figurative stone sculptures this fall. On Dec. 7 from 4 to 8 p.m. during the Sedona Gallery Association's 1st Friday Gallery Tour, Rowe Fine Art presents Stones with Stories, an artist's reception and exhibit featuring Alvin. Visit the gallery and meet the artist, who will even bring some of his tools and discuss his process. Wine and appetizers will be served. The show runs through Dec. 22.
After a stint with the U.S. Army, Alvin studied sculpture with renowned Navajo artist Oreland Joe in the early 1980s. Though he received no formal training, Alvin rejects the idea of being self-taught. "Nobody is self-taught," he says. "I learned from other artists, from teachers and from friends, and from my travels." In fact, before Alvin traveled to Italy, he says he had a dream where Michelangelo told him to appreciate European art but seek out Alvin's own niche. Partly because of that profound revelation, the models for Alvin's figurative sculptures all live on the Navajo Reservation.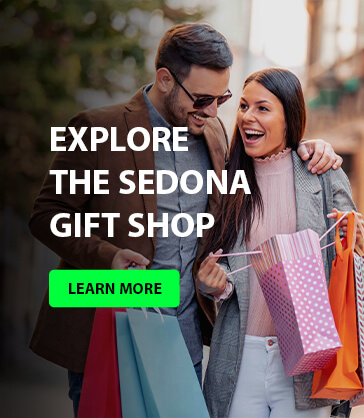 "They could be my grandmother, my neighbor or my friend," he says. "Each face is different, and like each face, each piece of stone is different. That has always been my goal. I strive to create unique, one-of-a-kind pieces."
Rowe Fine Art Gallery is located under the bell tower in Patio de las Campanas at Tlaquepaque Arts & Crafts Village. It is open seven days a week from 10 a.m. to 6 p.m. For more information, call 928-282-8877 or visit www.rowegallery.com.