By Holly Epright, Executive Director
Sedona Main Street Program
Sed0na AZ (March 16, 2015) – It was a beautiful, warm, sunny day in Sedona. Thousands of families, locals, and visitors gathered along Jordan Road to watch the 45th Annual St. Patrick's Parade and enjoy the St. Patrick's Festival that followed. The Sedona Fire District kicked off the Parade to clear the route, followed by the Parade Grand Marshals, honored with gratitude for all they did to manage the Slide Rock Fire: USFS District Ranger Nicole Branton – Red Rock District & Visitor Contact Center, Sedona Police Chief Raymond O. Cota and Sedona Fire Chief Kris Kazian. Next came the Camp Verde Cavalry Color Guard on horseback. They were followed by additional Dignitaries: Cottonwood Mayor-Diane Joens, Sedona Mayor Sandy Moriarty with Vice-Mayor Mark DiNunzio and City Councilors- Angela LeFevre, John Martinez and Scott Jablow. Other parade entrants included bagpipers, bands, horses, dogs and a variety of vehicles and walking troupes!
Many different community organizations and individuals composed much of the Parade, showing phenomenal enthusiasm with their entries. Business entries had a great opportunity to promote their business and see their patrons, friends and neighbors along the parade route. All were warmly received as each was announced by the Master of Ceremonies, John Conway and viewed by the Parade Judges, Steve Conrad- Executive Director for the Boys & Girls Club of Flagstaff, Glorice Pavey- Assistant Director of Community Events Flagstaff Recreation Services, and Darcie Flanders- Special Events Coordinator for Coconino County Parks and Recreation. See pictures of each entry and all the festivities on our website at www.sedonamainstreet.com and feel free to send a copy of your favorite photos to friends and family!
Immediately following the parade, the Parade Festival kicked off on Apple Avenue and in the parking lots of Sedona Meditation Center and 350 Jordan Road. A Festival opening ceremonial song was performed by Pipe Major Michael Donelson and Bagpiper Martha Shideler, both from Southwest Skye Pipes and Drums
Parade awards for outstanding entries were announced at the Festival (winners are noted in the attachment). Families were busied by a wide variety of free activities, and everyone enjoyed lunch and sweet treats from local Sedona businesses. Crowds of residents and visitors alike enjoyed the free entertainment and activities on such a beautiful day in Sedona.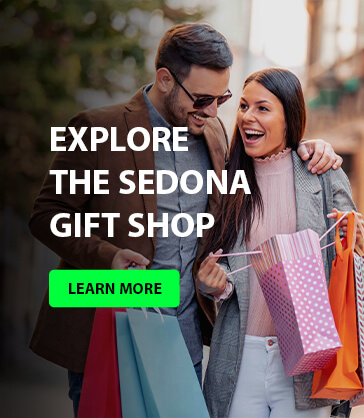 The Parade & Festival are made possible by the generous financial support of many businesses and organizations. This year's sponsors include: Presenting Sponsors – Aspey, Watkins & Diesel, Attorneys at Law and Cowboy Club/Barking Frog Grille; Over the Rainbow Sponsors – Sedona Fudge Company & Sedona Pines Resort; Facilities Sponsor – Waste Management; Pot O' Gold Sponsors – Crystal Gratitude and Patriot Disposal, Inc.; Celtic Club Sponsors – Sterling Financial Services, LLC and Zainey's Frozen Yogurt; Irish Green Club Sponsors – Arroyo Roble Resort, Best Western Plus Arroyo Roble Resort & Creekside Villas, Greenscape of Arizona and Matterhorn Inn; Shamrock Club Sponsors – Don E. Nelms, Farmers Insurance Group, Johnson Insurance Services, and Oaxaca Restaurant.
The Parade & Festival is a free event for the community and by the community, coordinated by Sedona Main Street Program, NAU Parks and Recreation Management Program and the Green Team event planning committee. The Parade & Festival are made possible by the generous financial support noted above as well as the City of Sedona's partnership and donated or discounted services from many businesses and organizations. We are grateful for the hard work of the students and the time and talent of our many event volunteers!
45th Annual Sedona St. Patrick's Parade Award Winners
(based on categories self-selected by the parade entrants)
St. Patrick's Award (highest points for Irish theme and musical combination): Southwest Skye Pipes & Drums
Shamrock Award (highest points for the best business entry): Sedona Pines Resort
Best Float Award (highest total points for float entry): Two Sisters with Pot of Gold
Color Guard Award (highest points for color guard) Northern AZ Veterans Military Color Guard
Clown Award (highest total point for humorous entry): Ditzy Glitzy & Hula Hoopsy Clowns
Drill Team Award (highest total points for drill team entry): Flagstaff Kennel Club K-9 Drill Team
Equestrian Award (highest total points for equestrian entry): Rio Verde Roverettes 
Outstanding Marching Band Award (highest points for marching band): Chino Valley High School Band
Best Marching Unit Award (highest points for marching unit): NAU Parks & Recreation
Best Musical Entry Award ( highest points for musical entry-bands, choirs, etc.): SummitLIFE
Unique Award (highest total point for unique entry): Northern AZ Celtic Heritage Society
Best Vehicle Award (highest points for vehicle entry): Sedona Meditation Center
If you are a winning Parade entry and did not get your award at the Festival, please call Sedona Main Street Program at 928-204-2390 to make arrangements for picking up the award.