Sedona AZ (March 13, 2015) – In honor of Arizona Archaeology and Heritage Awareness Month the fourth annual Explore Ancient Wonders of Sedona events are presenting two days of special activities. Keep Sedona Beautiful is hosting free talks by Susie Reed and Jerry Ehrhardt on March 16th and there's a special, extended Honanki Heritage Site Pink Jeeps tour and Goldenstein Gallery reception with flute music by Jesse Kalu on March 19th.
Events begin at 6:30 pm on Monday, March 16th with an evening of free speakers at Keep Sedona Beautiful (360 Brewer Road). In his talk "Prehistoric Agriculture of the Verde Valley" Jerry Ehrhardt will explain unique and innovative methods of irrigation, water collection, farming and gardening successfully used in the area. He'll share discoveries made while leading survey groups of numerous archaeology sites over the course of several years. He's a Governor's Award in Public Archaeology award recipient, contributor to Archaeology Southwest, a former president of the Verde Valley Archaeology Society and popular speaker.
Then in her presentation, "The Art of Rock Art" award-winning Sedona photographer Susie Reed will show some of her remarkable images and talk about rock art from an artist's perspective. She'll discuss how it was made, it's purposes in ancient and modern times and how she brings pictographs and petroglyphs back to life in her fascinating, beautiful photos. She'll also show a preview of what people will see during the rare guided tour to Honanki Heritage Site on March 19th.
Susie Reed is considered an eminent photographer of Southwestern rock art. She's also a conservation and preservationist who educates people about the value of archaeology sites by sharing her photos, speaking and leading tours. She has a deep affinity for rock art, which she's been passionate about since 1995. Reed shows her photos at Goldenstein Gallery and her pictures are in Forest Service Visitor Centers thanks to a Sedona Arts and Culture Commission individual artist's grant.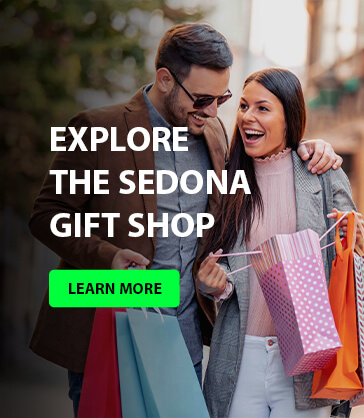 On Thursday, March 19th from 12:30 – 4:00 pm knowledgeable Pink Jeep guides and Susie Reed are leading a special, customized tour to Honanki Heritage Site for those who want to see one of Sedona's spectacular archaeology treasures in person. This promises to be an insightful afternoon during which they'll share fascinating information about the site's history, dwellings, rock art and an excavation and restoration project Reed photographed for several years. The tour begins and ends at Goldenstein Gallery (70 Dry Creek Road). Space is limited and advanced reservations are required, which can be made by calling Pink Jeep Tours at 928-282-5000 and request the Archaeology Month Honanki Tour.
This year's events conclude at Goldenstein Gallery with a reception on Thursday, March 19th from 3:30 – 5:30 pm. This acclaimed gallery, which has been voted the top gallery in Sedona for seven years running, exhibits the work of Susie Reed and other artists influenced by Arizona's rich Native American heritage. The public and Honanki tour participants are welcome to attend. Jesse Kalu will play his handmade bamboo flutes. His love of Sedona's ancient sites often inspires his music.
For further information about the fourth annual Explore Ancient Wonders of Sedona events visit www.susiereedphotos.com or call 928-204-5856.