Sedona AZ (May 20, 2016) – Performers Peter Sterling, Three Trees, Katherine LaTorraca, Valerie Sanjali Irons and Susie Brighten will star in "The Sounds of Healing Concert," a special evening of music, songs, words, sound vibration and stories of journeys to healing and transformation through the powerful expressions of sound. The concert will be Saturday, May 28, 7-9PM at the Sedona Creative Life Center, 333 Schnebly Hill Rd, Sedona.
The concert is the grande finale of a month of activities organized by the Mental Health Coalition Verde Valley to raise levels of awareness and community dialogue about mental illness and to reinforce the message that there is hope, help and healing for individuals and families living with mental illness.
Peter Sterling is a master harpist and sound traveler. Devoted listeners of his music have consistently reported a greater sense of peace, spiritual visions and even miraculous healings. His 25 years of "deep space exploration" have provided him with a vast body of knowledge to enable us to understand what else exists beyond that which meets the eye, and to open to new dimensional awareness.
Three Trees is a Healer, Teacher, Musician, Artist and the creator of "SoulMonic Sound Healing". He holds a passion for deepening our connection to the Sacred through music and understanding the mysteries of sound and rhythm as a healing modality for all levels of being. Following this path for the last 15 years as a sound healing practitioner and teacher, as well as being a craftsman of drums, didgeridoos, and native flutes, gives Three Trees a unique and profound understanding of the relationship between Sound, Rhythm, Intention and Sacred Connection.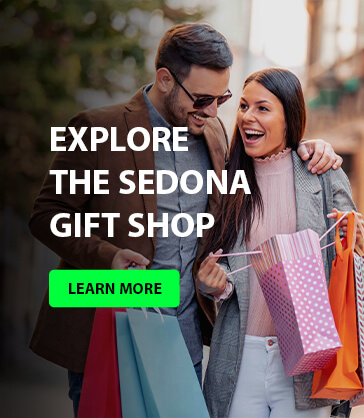 Katherine LaTorraca is an international award-winning vocalist, composer and voice teacher with extensive credits in opera, musical theater and inspirational music. She has performed throughout the United States and Europe and is winner of the prestigious Jenny Lind Competition. Ms. LaTorraca has made guest appearances with Rome Festival Opera, The Washington Opera, and the United States Army Field Band & Soldiers' Chorus. Ms. LaTorraca has served as music director, soloist and pianist for many churches and children's musical theater groups. She also teaches voice at Yavapai College and personal development through singing in her private studio. Ms. LaTorraca holds degrees of Master of Music in Voice and Opera from The Boston Conservatory of Music and Bachelor of Music in Voice from New England Conservatory of Music.
Valerie Sanjali Irons is an artist, sound alchemist and kirtan wallah living in Sedona, AZ. She founded Bhakti Tribe Sedona in 2010, bringing kirtan and devotional music to the Red Rocks of Sedona. She leads kirtan (call & response chanting) and is currently recording her first CD. Immersed in the world of sacred sound, she also offers private sound healing sessions – "Soundwave Journeys" – using her Soundwave Bed ™, as well as group sound meditation journeys. She continues to paint and sculpt, as well as teach "Sacred Creativity" workshops.
Susie Brighten brings a Return of "The Power Within". She creates a Quantum Healing Field of sounds and vibrations, based on ancient and scientific wisdom, that opens the doorway within to revolutionize wellness, relationships and lives. For over 40 years, Susie Brighten immersed herself in the teachings of mystery schools of thought, religions, sciences, energy medicine, soul, spirit, and creation. She takes people into the power within themselves. They experience the high, very pure vibrations and power changing their cells and DNA; so pain, wounds, relationship, money issues, karmic and ancestral patterns, and dis-ease can dissolve. She does private sessions, classes, and workshops.
The concert is a benefit for The Mental Health Coalition Verde Valley. Tickets are $20 in advance, $25 at the door. Available at Soderberg Bronze Gallery, 3058 W. SR 89A, Sedona; online at www.brownpapertickets.com or contact Barbara Litrell 649-0135 or blitrell@aol.com. www.MentalHealthCoalitionVV.org.