Sedona, AZ (Feb. 23, 2018) On Saturday, March 3, Blues Hall of Fame inductee Leon Jay will be performing with his band, in the Sound Bites Grill celebrity show room in uptown Sedona, starting 7 p.m.
Leon's notable style influence flows from the Delta. Acknowledged as a Music Historian, Leon has a passion for rhythmic interpretation and the stories behind it, in all of his music. Leon Jay was inducted into the Blues Hall of Fame by the National Heritage Foundation in 2011.
A seasoned entrepreneur, performing artist, published author, athlete and loving father with measured successful results in diverse experiences and endeavors in multiple fields over the course of his varied career, Leon has been featured on National TV, USA Today The Don Imus show, Geraldo and more.
Leon now resides in beautiful Arizona and owns Acoustic Cellars, a very unique B & B in Page Springs. The lodge hosts exclusive acoustic music and offers wine country retreats.  Leon has an incredible bio and a renaissance mind set. He is continuously growing and expanding. He was published in a collaborative book effort in 2009 "Success is a State of Mind" with Les Brown, Mark Victor Hansen and Deepak Chopra.
A Night on the Delta is the theme of his musical performance. His captivating live performances highlight his vocal and musical talent.
He has garnered a reputation for uncommonly entertaining audiences with his story telling and musical styles true to the original formats of the early JukeJoint's on the plantations when featured artists would bring a variety of influence and style to each show. Leon's main focus is Acoustic Blues/Rock, Country, Country blues, and Americana.
Some say he is Josh Kelly meets Eric Clapton. Leon has honed his art modeling the early Delta Blues, & Country Blues masters, with the specific influence of Eddie 'Son' House The great Delta Musical Icon and Leon's favorite character from that era.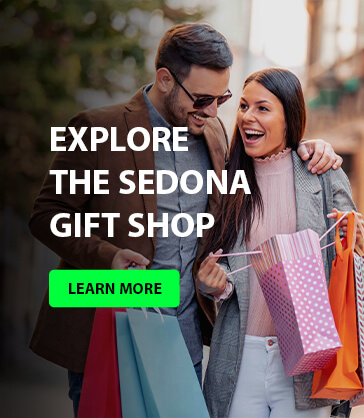 The SBG Celebrity Showroom is considered to be one of the premier live-music venues in Arizona, featuring a state-of-the-arts sound system, professional lighting and a great dance floor. Doors open at 5:30 p.m. and the show starts at 7 p.m. Dancing may happen.
In addition, Sound Bites Grill offers music seven nights a week and has some of the best views of Sedona's famed Red Rock formations. The venue is open daily at 11:30 a.m. for lunch. They serve until 9 p.m. nightly and till 10 p.m. Friday and Saturday Evenings.
Located at the Hyatt Pinon Pointe Shops in uptown Sedona, the venue has plenty of parking. For more information, reservations or tickets call 928-282-2713 or visit SoundBitesGrill.com
•         When: March 3, 2018
·         What: Leon Jay Delta Blues
•         Where: Sound Bites Grill Show Room 101 N, S.R. 89a Sedona AZ, 86336 at Hyatt Pinon Pointe Shops Uptown Sedona. Cross Street S.R. 179
•         More Info: 928-282-2713 • www.soundbitesgrill.comSo