Sedona AZ (May 22, 2018) – In this day and age, it is rare to come across music one can call really original. Musicians Steven Walters, Sudhananda, and Milarepa bring a unique evening of music that will lift you skyward, touch your heart, and inspire some pure delight.
Milarepa notes, "There is so much imitation in style and lyrical content. How often does one turn on the radio these days and immediately feel one's ears and heart becoming tired? Everything sounds so processed and a little too perfect. Our music, our songs, are original in that everything comes directly from not just our life experiences, but our spiritual ones."
Long time musicians and friends, this trio bring a range of experiences to their skill and love of music and life to share in this concert.
Since age seven, Steven Walters has made a life's work of writing and performing original music. For twenty years, he enjoyed a career on the road as a professional guitarist and vocalist in blues and country music bands. In 1993, after being diagnosed with leukemia and told he had twenty-four hours to live, Steven began a period of intensive meditation. Miraculously, he became strong enough to receive a bone marrow transplant and make a full recovery. Inspired by this second chance, in 1995 Steven began to truly live his dream, giving up the smoky bars and club circuit to perform his original music. 
Steven performs and speaks at diverse venues including concert halls, conferences, new thought churches, folk clubs and intimate house concerts from coast to coast, including workshops at the Esalen Institute; benefit concerts for the Gangaji Foundation and at the Inside Edge and The International New Thought Alliance Conference. 
His beloved album  "So Many Blessings" has a playful simplicity and a fresh approach to contemporary folk music. With deftly woven lyrics and masterful guitar work, his songs are offerings of humor, spirit and sweetness. His is serious music for the light-hearted soul. (More at www.stevenwaltersmusic.com)
 Sudhananda (aka Paul Greaver) is a Longtime resident of Marin county, involved in music for most of his life. A consummate guitarist and singer/songwriter, his playing is intricate and sensitive coming from a solid background of classical training that has been wedded with folk, rock, jazz and world music influences. His relaxed, clear tenor voice has a pure and gentle quality. His music is all about beauty, harmony and unity – inspired by nature, his master Osho, and meditation. His songs speak with conscious lyrics about love, spirituality, ecology, and social issues.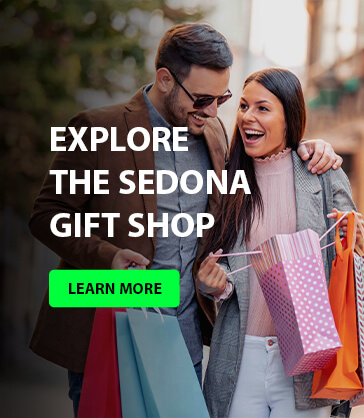 Also a recording engineer and producer he has worked on many recordings for the children's music label, Music For Little People including albums by Maria Muldhar, Donovan and Tina Malia.  (More at www.sudhananda.com)
Sudhananda and Milarepa are old spiritual soul-mates, meeting in India in 1987 since when they have maintained a long friendship and musical collaboration.
Milarepa is a singer/songwriter with more than fifteen albums of original music to his name. He lived in India for more than ten years where he worked in the Osho Commune International coordinating its music department.
Since 1992, he has toured the world annually sharing his passion for meditation, music, and celebration. About his music, Milarepa says: "The music I play reflects my understanding of meditation and love. We are on this beautiful planet to celebrate the great mystery of life with our songs, our dances, and our silences of the heart. As humanity moves ever deeper into the twenty-first century, this realization could never be more relevant." (More at www.oneskymusic.com)
Sudhananda and Steven Walters were friends long before Milarepa met Steven. Milarepa says, "Since years now, I have had in mind to one day do something with him and Sudhananda together. And you know how that is: one has to be careful what one wishes for as now the dreams have a way of coming true."
 "Sharing the emotion and Soul's deeper longings with words is the craft of the poet, giving it melody is the craft of the musician and communicating it with an instrument, from one heart to another, is the joy of making music." Give yourself the gift of So Many Blessings at the Hub on Saturday June 2nd at 7pm when this extraordinary trio bring poetry and music together.
What: 'So Many Blessings ~ an Evening in Song and Celebration'
When: Saturday June 2nd, 2018, 7pm
Where: The Sedona Hub, 525B Posse Ground Rd
Tickets: $25.00 at the door.