Sedona AZ (March 19, 2013) – The Silver Thread Trio brings Americana seduction in three part harmony to Studio Live on Saturday, March 30th at 7:30 pm. Tickets are $20.00 general admission, doors open at 6:30pm, beer and wine will be available for purchase.
They say that in Tucson, it's a dry heat. Rugged country, stinging insects, caliche, and cactus that jump; all of these elements have somehow invoked the muse in the three women of Silver Thread Trio. Soulful and sultry, they inject a softness and grace into a music scene that is laced with cowboy bar bands and testosterone driven rock. Surprising everyone by taking Tucson by storm, Silver Thread Trio offers up ethereal vocal arrangements that can soften the hardest of hearts. Their seamless three-part
harmonies are their signature, and they breathe new life into music that contains elements of century-old gospel, folk, alt. country and bluegrass. If pressed, the all-encompassing label of Americana will do the trick; whatever you call them, they are known for charming audiences with every performance. By any name they are arresting, original and entertaining.
Formed in 2006 while involved in a Tucson women's choral ensemble, they initially intended to hit the wedding gig circuit. Their very name, Silver Thread Trio, was the respectable moniker chosen while pursuing this musical avenue. When they realized the love songs in their repertoire often ended in tragedy and despair, they decided it was time to ditch the nuptials and involve themselves in the local music scene. Quickly accepted by their musical peers, Silver Thread Trio soon began sharing the stage and the studio with some pretty impressive acts. No stranger to collaborative efforts, Silver Thread Trio has contributed vocals for local and national acts such as Calexico, Howe Gelb, Marianne Dissard, Ryanhood, Brian Lopez, and Amos Lee.
The angelic voices behind Silver Thread Trio are washboard-strumming Caroline Isaacs, banjo-plucking Gabrielle Pietrangelo, and guitarist Laura Kepner-Adney. Put them on a stage together and, like a desert monsoon, they are a force to be reckoned with. When they aren't busy mesmerizing audiences, Isaacs runs a non-profit social justice organization, Pietrangelo is a yoga instructor and elementary school music teacher, and Kepner-Adney tends bar and runs a jewelry business.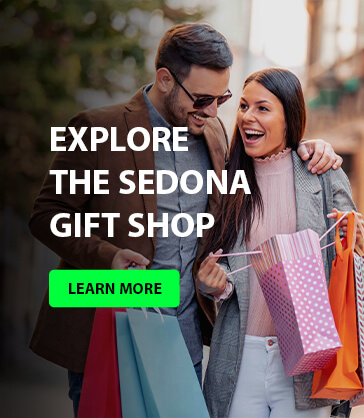 Trigger and Scythe, their highly anticipated sophomore release, is the follow-up to their stunning 2008 self-titled debut. Their exceedingly successful Kickstarter campaign, funded by the online community who recognized their talent, helped them raise almost twice the amount they needed to produce this latest album. They tapped engineer/producer Jim Waters (Sonic Youth, Chuck Prophet, Lucinda Williams) to oversee production, and went all-out to capture the essence of their sound. They have toured the southwest extensively and have plans to expand their reach to a wider national and international audience.
For more information please contact the Sedona Performing Arts Alliance/Studio Live at (928)282-0549. Tickets are available online at www.studiolivesedona.com or at the Studio Live box office located at 215 Coffeepot Drive in West Sedona.
The Sedona Performing Arts Alliance is a nonprofit organization, 501(c)(3) that serves as a catalyst for community development through quality arts programming. We are dedicated to the advancement of the performing arts through education, live performance and artist support.