By [Concerned Sedona Resident]
(March 30, 2015)
This is the first in a series of five parts examining the marketing of Sedona to the world and City of Sedona funding for various operations of the Sedona Chamber of Commerce.  This first part looks at the history and background of how that relationship began and the growing amounts of public tax money flowing to the Chamber.
Part 1 • Part 2 • Part 3 • Part 4 • Part 5 • Epilogue
Prolog:
The Sedona Chamber of Commerce & Tourism Bureau is a 501(c) (6) non-profit organization made up of four major divisions: the Chamber of Commerce; the Tourism Bureau; the Film Office; and the Events Division.  For purposes of this article, it will simply be referred to as the Chamber since all divisions are part of the same organization with one board and one CEO governing it.  While efforts are often made by the Chamber to suggest the Tourism Bureau is somehow separate from the rest of the organization, it is not.  Even as this is written, the Chamber board and CEO are working to remake fee structures which will further blur distinctions between and among the four Chamber divisions.
Part 1
It began innocently enough in the mid-90s.  The young city was recognizing its dependence on tourist sales tax dollars and facing major debt to install state-required sewers.  Giving money to the Chamber of Commerce to sell Sedona to the world seemed like the easy way to go.  This was in lieu of creating a city-run visitor center and marketing program – like all other Arizona cities were doing. 
However, over the next two decades, that decision morphed into an entitlement monster, consuming millions of dollars of public tax money and losing up to 80% or more of every dollar given to the Chamber for that purpose. 
In the first years, the giving was easy and mostly built on trust.  The city provided an average of just over $220,000 annually.  The money was generally to support the Chamber's visitor center.  There was little direction regarding it's use and even less evaluation or accountability for what was accomplished.  That laxity of city oversight set the stage for a Chamber entitlement attitude that began to grip the process and the greed that followed.  The money was, after all, generated mostly by the spending of visiting tourists, not by the residents who lived here.  Never mind that it was the city's public tax money and was needed for city programs and services for city residents.
Years went by.  A bed tax was added.  Revenues grew steadily as Sedona developed more tourist-oriented businesses and became better known as an attractive destination.  The Chamber took credit for much of the business and tax growth, even without any real data to back it up.  It was logical; promote tourism and help visitors when they get here and more tax money ends up in city coffers.  No one really asked if the sales tax revenue increases were actually generated by the Chamber's advertising or if the increases equaled or exceeded the amount of city tax money being spent.  It was a comfortable arrangement.  No one wanted to rock the boat.
Over the years came Chamber requests for more and more money.  These sometimes including requests for additional supplements to what had already been budgeted.  The assumption was it would be "good for business" even when what was actually to be achieved was never documented.  After all, "good for business" meant more sales and bed tax.  No one really pressed the issue of whether the city was getting back at least as much as it was giving out. 
In 2002, the ante to the Chamber jumped from $230,000 to $340,000.  The extra money was to be spent for a visitor profile survey ($25,000) and the remaining $75,000 was to go to a new direct category of "destination marketing."  The latter was the opening of a Pandora's Box for that kind of spending. 
That too seemed innocent enough; just $75,000 extra to market Sedona as a destination to potential tourists.  Again, there was nothing that spelled out what the money would specifically be used for nor any evaluation or accountability for what was to actually be accomplished in the way of increased tourism tax dollars in city coffers.  That it somehow would happen was taken for granted.
In 2003, the Chamber asked for and was given $364,000.  $120,000 went to the newly established "destination marketing" category, up from the $75,000 provided the year before.  There were no measurements of what had been achieved with the previous year's funds so, not surprisingly, an agreement about what outcomes the new money was to accomplish was not even considered.  
In 2004, total city funding for the Chamber jumped again to $437,887, including money for another visitor survey, new money for a "film office" and over $30,000 in "incentive" money from a new agreement to give the Chamber a portion of any increases in bed tax income.   No attempt was made to determine if that increase was actually the result of Chamber marketing efforts or merely due to factors like an increase in room rates, a growing national economy, or even short-term variables like favorable weather conditions or major events in Phoenix.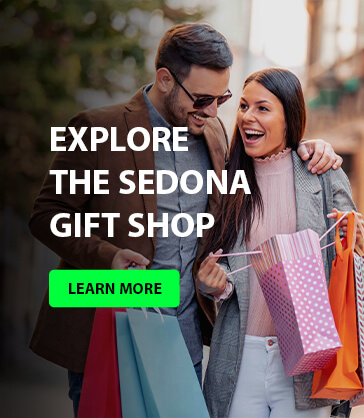 The new film office was a passion of one Council member.  Its purpose was to promote Sedona as a movie and photo shoot location.  It was an attempt to turn back the clock and recapture the glory days when Sedona was a significant movie-making location.  No one analyzed why our movie-location role had dried up and what changes had taken place in the movie business, viewer preferences or technology.  No one considered the creep of subdivisions into former movie locations. 
Film office funding went on through 2008, reaching a high of $145,000 per year.  In all, nearly a half million dollars were spent on the "film office" before city funding was dropped in 2009.  By that time, it had become overwhelmingly clear that the office was not attracting any major films nor bringing in anything close to its operational cost in additional sales and bed tax revenues.  It simply was not viable, even with the exaggerated ways the Chamber calculated its contributions to the local economy. 
The city/Chamber funding dance went on each year with the Chamber putting on an annual show of unsubstantiated reports touting benefits to the local economy.  There were few demands for documentation or quantification of such benefits nor questioning of the annual pitch for more money.   Public tax funding for the Chamber climbed from over $563,000 in 2005 to a high of over $835,000 by 2008.  City tax funds for "destination marketing" grew to almost half of that total.
And then the recession hit.  Across-the-board cutbacks reduced Chamber funding back to just under $500,000 in 2009 and 2010.  Cries about being "cut" financially grew and Chamber political push escalated to get it back.  The City Council bent and added an additional $100,000 to the Chamber's city tax funding.  Entitlement had become entrenched.  
Mutterings among residents, city staff and a few City Council members about the lack of accountability for tax money given to the Chamber and a number of other non-profit organizations were growing as tax dollars for city use fell in the recession.  "Accountability" finally became a City Council issue.  A task force was created to address it for all city-funded non-profit organizations, the Chamber included.  Task Force recommendations for funding non-profit organizations were adopted by the Council in 2011.  The Chamber now had to at least complete an application process and provide basic information on where it spent the public's tax money.
The Task Force established a separate category of "Service Contracts" for organizations like the Chamber, the Library, Humane Society, Community Center and Sedona Recycles.  These groups were considered to provide services that the city would otherwise have to offer using city staff.  It was an "outsourcing" concept where each group got it's own line item in the city budget – a no cut, no compete, guaranteed funding.  The only thing ever in question was the amount of city tax money to be handed over.   AT least there was some basic information available about where the Chamber intended to spend the city's money each year.  But there was never any accountability for what would be accomplished as a result of that spending! 
Nothing much changed with the new "accountability" process.  The upward march of Chamber funding continued with $600,000 in 2011 and 2012.  That grew to $625,000 in 2013.   "Accountability" still didn't include an assessment of what the city was getting back in the way of additional sales and bed taxes that would not have been received otherwise.  
And then came the Chamber's big coup in 2014.  Chamber political pressure pushed the City Council to double their funding to almost $1.3 million for the 2014/15 fiscal year and guaranteed by city ordinance, a set 55 percent of the amount of bed tax collected.  
Since city funding of the Chamber began twenty years ago, nearly $10 million of Sedona public tax money has been handed over to the Chamber of Commerce with no documentation of any return ever being achieved.  Under the new ordinance, that total will double in just the next seven years.
Selling Sedona is not dependent on public tax money.  Chamber funding by the city is only a small part of what is spent annually selling Sedona.  It is estimated that another $4 million to $6 million is spent each year by local hotels, galleries, tour businesses, restaurants, major events and others to lure visitors to Sedona.  Meanwhile, the Chamber's own surveys have consistently documented that the primary way people hear about Sedona is not the Chamber's marketing efforts.  It's simple word of mouth 75 percent of the time or more.  That is followed by information from the internet.  All of the expensive advertising funded by public tax money is eclipsed by the oldest and cheapest advertising approach of  all – simply people telling other people!
Next week:  Part 2:  Measuring outcomes and the return on and of the City's Investment
(Over) Selling Sedona: Decision Points
How Do They Measure Up? Part 1 • Part 2
The Fallacy of Transit
Simple Solutions
Selling Sedona – One Year Later: Part 1 • Part 2 • Part 3
Selling Sedona, 2015: Part 1 • Part 2 • Part 3 • Part 4 • Part 5 • Epilogue