Sedona AZ (January 10, 2015) – The Sedona Questers will host "stars" from Sedona's movie past at their annual luncheon fundraiser on Thursday, March 26, 2015 at the Poco Diablo  Resort.
Guests will hear re-enactors tell the stories of these movie stars' lives and their film-making or home-making memories in Sedona.  It is anticipated the "stars" will inform, entertain and share some personal tidbits about themselves and the movie they made in Sedona during the heyday of film-making here.
Female stars scheduled to make their appearance will include diva Joan Crawford, who brought her children to Sedona during the filming of Johnny Guitar.  Local girls remember playing with her children and a special birthday present.
Film siren Jane Russell almost made it to Sedona for her first film, the infamous The Outlaw made by Howard Hughes.  She returned in the 1980s to live here and own and operate Dudes night club in West Sedona with her husband John Peoples.
Tired of being a "lady", actress Maureen O'Hara was eager to appear in Comanche Territory where she learned to crack a bullwhip.
Debra Paget was just 16 years old when cast as an Indian woman in Broken Arrow.  Between takes as Jimmy Stewart's love-interest she received daily school lessons from a tutor.
Joan Blondell played a shotgun-toting storekeeper opposite Elvis Presley in Stay Away Joe.  Joan missed watching television while in town until a Chamber of Commerce employee loaned Joan her personal set.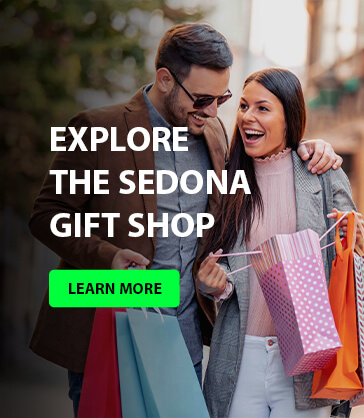 Song and dance gal Ann Miller never made a movie in Sedona but later in life moved here and called it home, contributing to the local arts community.
After all the stars exit the stage, a surprise guest is planned.
Quester members will research and portray the film stars.  "We had many interesting female stars to choose from when we started our research", said organizers Linda Starr, Victoria Clark and Dee Coffee, "with more than 80 movies filmed in Sedona over the decades." 
This special lunch and program are a fund-raiser.  Proceeds will go to the Sedona Heritage Museum to fund historical items for the historic Telegraph Office, which was part of the original Sedona western street movie set.         
The luncheon is from 12:00 p.m. to 2:00 p.m.  Tickets are available now from members of Sedona Questers, or at the Sedona Heritage Museum during regular business hours, or by calling 928-282-7038.  Cost is $35.00 per ticket and includes lunch and a commemorative.  Part of the ticket is tax deductible. 
The Sedona Heritage Museum is located in Jordan Historical Park at 735 Jordan Rd. in Uptown Sedona.