By Holly Epright
Sedona Main Street Program
Sedona AZ (March 18, 2014) – It was a beautiful, warm, sunny day in Sedona. Thousands of families, locals, and visitors gathered along Jordan Road to watch the 44th Annual St. Patrick's Parade. The Sedona Fire District kicked off the Parade to clear the route, followed by the Parade Grand Marshal, Congresswoman Ann Kirkpatrick. Next came the Camp Verde Cavalry Color Guard on horseback. Dignitaries Rob Adams, Diane Joens, Jackie Baker, Matt Ryan, Chip Davis, Thomas Thurman, Craig Brown, Mark DiNunzio, John Martinez, Dan Mcllroy and Mike Ward came next, waving to their constituents. Other parade entrants included bagpipers, bands, dancers, animals and a variety of vehicles and walking troupes! 
Non-profit organizations and individuals composed much of the Parade, showing phenomenal enthusiasm with their entries. Business entries had a great opportunity to promote their business and see their patrons, friends and neighbors along the parade route. All were all warmly received as each was announced by the Master of Ceremonies, John Conway and viewed by the Parade Judges, Ricky Conway – Recreation Coordinator for Coconino County Parks and Recreation Department, Brian Grube – Director for the City of Flagstaff Recreation Services, and Judy Weiss – Director of Coconino County Parks and Recreation Department. See pictures of each entry and all the festivities on our website at www.sedonamainstreet.com and feel free to send a copy of your favorite photos to friends and family!
Immediately following the parade, the Parade Festival kicked off on Apple Avenue and in the parking lots of Sedona Meditation Center and 350 Jordan Road. Southwest Skye Pipes and Drums opened with ceremonial bagpipe songs, followed by performances of the featured band Dublin Soul & Karl Jones plus the Sedona Charter School Youth Orchestra. Also at the festival was the Arizona Cardinal Cheerleaders with their mascot, a KAZM Radio remote, a John Wayne re-enactor for photos by Sedona Heritage Museum, and several sponsor booths.
Parade awards for outstanding entries were announced at the Festival (winners are noted in the attachment). Children were busied by a wide variety of free activities, and everyone enjoyed lunch offered by Cowboy Club and Barking Frog Grille Restaurants and sweet treats from Sedona Fudge Company. Also at the festival, was a Beer Garden thanks to Oak Creek Brewing Company. Crowds of residents and visitors alike enjoyed the free entertainment and activities on such a beautiful day in Sedona.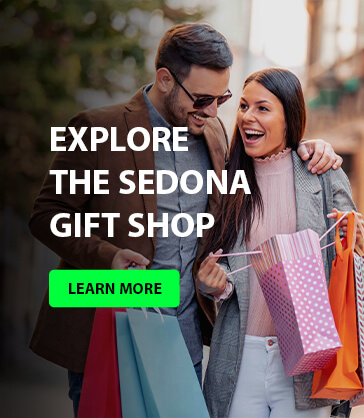 The Parade & Festival is a free event for the community and by the community, coordinated by Sedona Main Street Program, NAU Parks and Recreation Management Program and the Green Team event planning committee. The Parade & Festival are made possible by the generous financial support of many businesses and organizations. Please join us in giving thanks to them for making this event possible: Parade Title Sponsor – Aspey, Watkins & Diesel, Attorneys At Law; Festival Title Sponsor – Red Rock Jeep Tours & A Day In The West; Over the Rainbow Sponsors – Sedona Fudge Company and Sedona Pines Resort; Irish Green Club Sponsors – Arizona Shuttle, Matterhorn Inn, and Verve Events & Tents; Shamrock Club Sponsors – Oaxaca Restaurante & Cantina, Johnson Insurance Services, LLC and Don E Nelms – Farmers Insurance Group; Canopy Sponsor – DiBattista Construction, Inc. Special thanks to Festival Site Sponsors – 350 Jordan Road and Sedona Meditation Center – and to our major donors, the City of Sedona, Sedona Red Rock News/Larson Newspapers, Sedona Fire District, Oak Creek Brewing Company and Waste Management. Another special thanks to the many additional businesses and organizations contributing or discounting services to keep this traditional event alive and to our generous volunteers!
44th Annual Sedona St. Patrick's Parade Award Winners
Best Dance Unit Award: Sedona Meditation Center
Best Float Award: Sedona Pines Resort
Best Marching Unit Award: Sedona Verde Valley Pride
Best Musical Entry Award: Southwest Skye Pipes & Drums
Best Vehicle Entry Award: Bootlegger Beer Company
Color Guard Award: Northern Arizona Veteran's Military Honors Color Guard
Drill Team Award: Flagstaff Kennel Club K-9 Drill Team
Equestrian Award: Arizona Rangers
Best Equestrian Color Guard Award: Camp Verde Calvary  
Outstanding Marching Band Award: Chino Valley High School "Cougar" Band
Shamrock Award: Sedona Pines Resort
St. Patrick's Award: Southwest Skye Pipes and Drums
Unique Award: Northern Arizona Celtic Heritage Society
If you are a winning Parade entry and did not get your award at the Festival, please call Sedona Main Street Program at 928-204-2390 to make arrangements for picking up the award.