Cottonwood AZ (January 1, 2014) – The Red Rocks of Sedona were the inspiration for the new pieces in the 2014 Sedona Red Rock Collection of Cottonwood jewelry and ornament maker, Anita Brandon.  Sold through her shop, MelodyODesigns at ArtFire, the pieces are all created from polymer clay and each includes a bit of "magical" Sedona Red Rock Dirt in the clay.
Known for her bright and colorful designs, she continues this tradition with a delightful butterfly and sunshine faux Red Rock mosaic hamsa. The hamsa, or hamesh, is an ancient Middle Eastern amulet symbolizing the Hand of God and protection from the "evil eye". Anita explains, "In both Jewish and Islamic traditions many consider the hamsa to be a talisman believed to bring it's owner blessings, happiness, peace, good luck, health, good fortune and prosperity. Also called The Hand of Miriam or the Hand of Fatima, it is often hung on a foyer wall near the front entrance of a home. "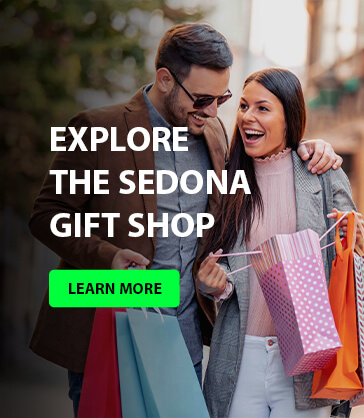 Also new this season are Red Rock disc pendants and earrings, each appliqued with iconic Sedona and Southwestern figures creating raised miniature scenes on the jewelry.  A standout in the jewelry portion of the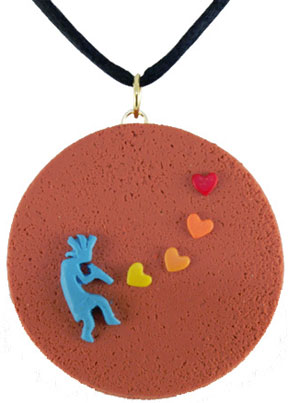 collection is a simple turquoise Kokopelli who plays his seductive and romantic flute music as four colored hearts spiral out of his instrument.
MelodyODesigns also offers a wide variety of other colorful original design handmade jewelry and ornaments. In addition to Sedona and Arizona themed pieces, one can also find baseball, softball, cat, butterfly, nature-inspired and faux Bakelite cherry jewelry reproductions for sale at their online shop.