Sedona AZ (September 2, 2017) – On Thursday, September 14th, at 6:00PM, Inspiration of Sedona will present the Sedona premiere of the award-winning Tomorrow documentary, followed by an open, public discussion.
In 2012, "Nature" published a study led by more than 20 researchers from the top scientific institutions in the world predicting that humankind could disappear between 2040 and 2100. It also said that it could be avoided by drastically changing our way of life and taking appropriate measures.
Shortly after giving birth to her first child, French actress and director Mélanie Laurent (Inglorious Bastards) became increasingly aware of the dangers and the state of urgency facing her son in the future. Along with friend and activist Cyril Dion and their crew, she decided to travel the world in search of solutions to help save the next generations. The result is Tomorrow, an inspiring documentary that presents concrete solutions implemented throughout the world by hundreds of communities.
From the US to the UK and through Finland and India, together they traveled to 10 countries to visit permaculture farms, urban agriculture projects and community-owned renewable initiatives to highlight people making a difference in the fields of food, energy, finance, democracy, and education. Their common ideas and examples make Tomorrow an essential and unexpectedly inspirational film viewing experience.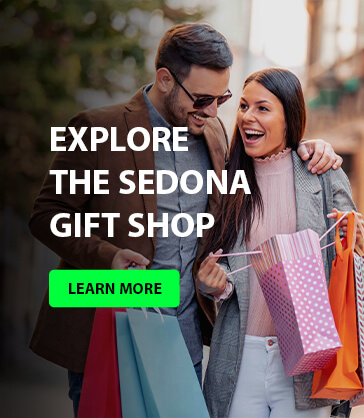 Tomorrow offers constructive solutions for acting locally to make a difference globally, and it encourages communities to change the way they live for the sake of our planet.
The Inspiration of Sedona meets on the 2nd Thursday of each month. It is a non-profit, open meeting group, that strives to work together collectively for the betterment of ourselves, our communities, and the world. Its current format involves presenting inspiring and personally empowering events about the environmental and socially related issues we're collectively facing, followed by interactive discussion. It is also a member of the Sustainability Alliance, (sustainabilityallianceaz.org,) which is a coalition of local non-profits who are dedicated to illuminating a path toward a sustainable Verde Valley/Sedona Region and offers a free Sustainable Business Certification Program, (sustainabilitycertifications.org).
Please be a part of the inspiration by joining us on Thursday, September 14th, at 6:00PM, at the Church of the Red Rocks, 54 Bowstring Drive, Sedona, to watch the Sedona premiere of the award-winning Tomorrow documentary, and discover together ways to live lighter on our planet. For more info:
email: info@inspirationofsedona.org
Website: inspirationofsedona.org
Facebook: facebook.com/inspirationofsedona
928-284-4021
The Inspiration of Sedona gatherings take place in the basement at the Church of the Red Rocks. (From Hwy. 179, turn onto Bowstring Drive, and then turn right at the first driveway, and park in the small parking lot opposite the double doors to the basement, or in the upper parking lot if full.)