Sedona AZ (February 10, 2012) – The spring 2012 Sedona Poetry Slam season at Studio Live is expected to be more moving, more energetic and more intense because this year, poets will be competing for a slot in Sedona's first National Poetry Slam Team.
After four years of collaborating with the Flagstaff and Phoenix metro area poetry slam scenes, the Sedona scene has developed the reputation and strength to muster its own team to send to the 2012 National Poetry Slam in Charlotte, N.C., in August. The eventual four-poet team will share the stage with 300 of the top poets in the United States, Canada and Europe, pouring out their words in a weeklong explosion of expression.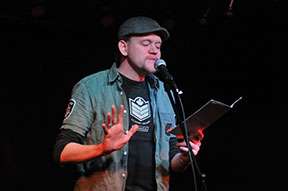 All poets are welcome to compete for the $75 grand prize.
Slammers will need three original poems, each lasting no longer than three minutes. No props, costumes nor musical accompaniment are permitted.
The poets will be judged Olympics-style by five members of the audience selected at random at the beginning of the slam. The top poet at the end of the night wins $75.
Poets who want to compete should purchase a ticket in case the roster is filled before they arrive.
The slam will be hosted by Sedona poet Christopher Fox Graham, who represented Northern Arizona on the Flagstaff team at five National Poetry Slams between 2001 and 2010. He has hosted and competed in poetry slams and open mics in Sedona since 2004. Graham has performed in 40 states, Toronto, Dublin, Ireland, and London, and wrote the now infamous "Peach" poem.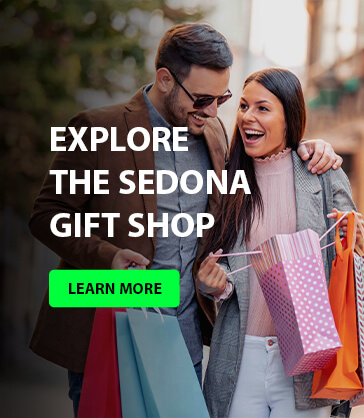 Founded in Chicago by construction worker and poet Marc "So What?" Smith in 1984, poetry slam is a competitive artistic sport. Poetry slam has become an international artistic sport, with more than 100 major poetry slams in the United States, Canada, Australia and Western Europe.
For more information or to register, call Graham at (928) 517-1400 or e-mail to foxthepoet@yahoo.com.
For more information please contact the Sedona Performers Guild/Studio Live at (928)282-0549. Tickets are available online at www.studiolivesedona.com, at the Studio Live box office located at 215 Coffeepot Drive in West Sedona or at Golden Word Books and Music located at 1575 West Highway 89A in West Sedona.
The Sedona Performer Guild is a 501(c)3 organization dedicated to advancing the Performing Arts thru Education, Live Performance and Artist Support. Studio Live is a tool for the SPG to reach audiences and showcase their craft.