Flagstaff AZ (August 9, 2017) – Sedona mask maker and performance artist, Pash Galbavy, will exhibit a new mask and offer performance art as part of the Flagstaff Arts Council uranium mining education project, Hope and Trauma in a Poisoned Land. The upcoming major exhibition explores the impact of uranium mining on Navajo lands and people. Through the exhibition, participating artists created work based on the experiences and perspectives of Navajo people. Pieces were developed using the stories from Navajo communities of radiation related impacts to their bodies, lands, water, animas, and materials they used in their everyday lives.
Artwork will be based on a series of educational programs that took place in Cameron, Arizona, and in Flagstaff, in October 2016. Artists attended a four-day intensive education program, which immersed them in the landscape where uranium mining and contamination has occurred on the Navajo Nation. They learned from Navajo community members, scientists, health care professionals, mental health professionals, and other experts about the impacts of uranium mining.
To explore the many aspects of this complex issue, there will be several events that provide education and insight. In addition to preview and public receptions, there will be three different educational talks to give patrons a deeper understanding of the impact of uranium mining here in Northern Arizona. A concert from Navajo rock group Sihasin is scheduled for September 8. For the opening reception on September 23rd, Pash will embody a new mask, Radon Daughter, which she made for the exhibit. And on October 17, she will offer "I-Witness," a presentation with archetypal masks that she uses to share her impressions about what was experienced during the program.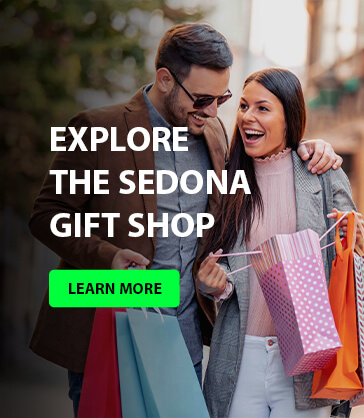 Pash says: "Radon is a toxic, tasteless, colorless and odorless gaseous byproduct of uranium decay. The natural decay process creates radioactive elements nicknamed "Radon Daughters" that stick to dust particles and other surfaces. During mining, Radon Daughters are disturbed and float freely in the air. Ultimately, they can cause lung cancer, tumors, and other health problems, which are especially common to miners. In the past, radioactive tailings were also often used in the fill on which homes, schools, and other structures were built, thus causing increased exposure and health risks to their inhabitants. My mask in the exhibition is an artistic representation of this hazardous compound."
Hope and Trauma, is funded in part through a grant from the National Endowment for the Arts. The exhibition will be open to the public beginning August 15, 2017, and remain open through October 28, 2017. The Coconino Center for the Arts' is located at 2300 N. Fort Valley Rd.  The gallery is open Tuesday – Saturday 11 am- 5 pm, all exhibitions have free admission. More information on all exhibitions and event can be found online at flagartscouncil.org or by calling (928) 779-2300