Sedona Lit is a series by Dr. Elizabeth Oakes, an award winning poet and former Shakespeare professor. A Sedonian of three years, she will highlight the literature, written or performed, of Sedona, past and present.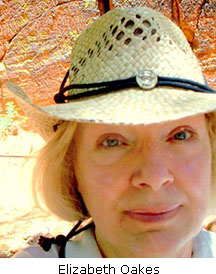 By Elizabeth Oakes
(July 11, 2016)
The monsoon season is upon us. Our normally bluest of blue sky turns gray, and the rock formations and mountains shroud themselves in mist, sometimes looking for all the world like, say, an antique Chinese watercolor. All that's needed is the sage climbing the mountain to the hut. We have plenty of sages in Sedona; maybe someday we'll see that too! The sky's the limit (so to speak) for our imagination!
As with the Cacti Haiku poems of a column ago, I sent out a call for monsoon poems, and they "rained" in, wonderful poems with images, emotions, rhymes, all written for this column by your friends and neighbors. In fact, it was such a "monsoon" of poetry that it will take three columns, so stay tuned! But for now enjoy these first five, arranged in alphabetical order by author!
summer oceans fly
to ancient desert seabeds
stormy homecoming
Cat Anderson, Writer-Editor
Oh Monsoon, liquid refrain to a long and hot dry spell!
Gentle rain accompanied with loud symphonic sound of cymbals clanging,
A welcome overture to my ears.
The Arroyo is rushing with sound and over flowing with foam.
Water, washing the landscape clean again and returning to the sea.
Janice Carter, Writer, Artist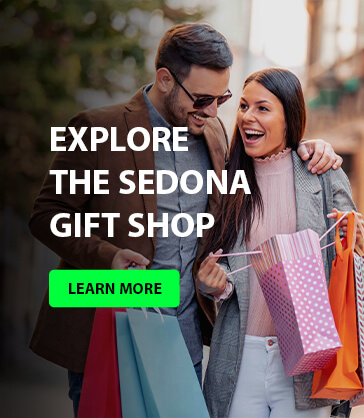 Rainy Rebirth
Clouds walk,
Red rocks.
Sedona is in Monsoon.
Spirit smiles.
I'll stay awhile;
The storm is such a boon!
Randy Fridley, WuWu Philosopher
A dense, dark puffiness rolls across the sky
dragging a heavier air that cocoons and cradles me.
Then tentative tappings on my skylight
explode with a pent-up frenzy
that draws me outside to dance rapturously in the rain.
Mary Heyborne, Writer
Coyote, move aside and stand back.
A greater trickster is the Arizona sky
Taking each of us by a daily surprise
Gusts of winds that blow clouds from clear to black
An ambush of rain, thunder boom, lightning crack!
Shondra Jepperson, Singer, Songwriter, Entertainer
The SedonaBiz Community Party of Poetry will continue the next two weeks, with poems by Barbara Litrell, Christine Marie, Victoria Nelson, Jan Justice Oswald, Linda Roemer, Kenyon Taylor, Bill Ward, and Margaret Joy Weaver.