Sedona Lit is a series by Dr. Elizabeth Oakes, an award winning poet and former Shakespeare professor. A Sedonian of three years, she will highlight the literature, written or performed, of Sedona, past and present.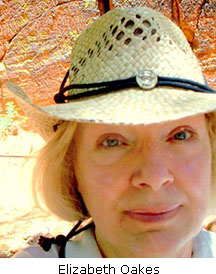 By Elizabeth Oakes
(August 22, 2016)
In Sedona, light is our habitat, just as the red rocks, junipers, bluest of blue skies, clouds, and vortex energies. It's not just beautiful sunrises and sunsets, although there surely are those; it's the way the actual light sometimes enters our world. I don't know that there's even a word for it. Some may say it's the refraction on the camera lens, and sometimes it is, but other times, it seems that the light we live by just shows itself to us, shows us our world, shows us what makes everything possible.
In this first installment of poems by Sedonians about the light, four writers share their experience, as do two photographers, and this party's going on for two more weeks!
The dark and light take
turns; a Sufi twirling skies
Ecstasy abounds
Annie Berardini-Rivers, Writer, Musician, Lifetime Nomad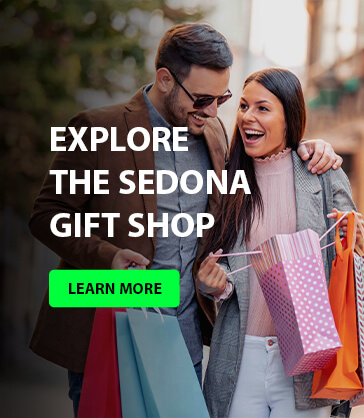 The Magical Light in Sedona
When you "watch" the sunset, do you miss
what it is really about? It is not just as the sun
goes down. It is about the precious few moments
before and quite a while after that.
Stop talking! Just walk slowly around and be!
Beverly Kievman Copen, Author, Photographer
Light played the contours
Revealing hidden patterns
Among crevasses
So, this is home
Tender resonance
Martha Entin, Poet
Sedona Twilight
Living in Sedona one never sees
the exact moment of sunrise or sunset
blocked by the Mogollon Rim or Mingus Mountain
forcing the Sedonuts to live in extended stretches of twinkling twilight.
I think that explains a lot.
Gary Every, Writer
Parts Two and Three will feature poems by Randy Fridley, Kate Hawkes, Nicholas Kirsten Honshin, Barbara Litrell, Christine Marie, Jan Justice Oswald, Kenyon Taylor, and Bill Ward, with photographs by Nicholas Kirsten Honshin and Ron Chilston.