Sedona Lit is a series by Dr. Elizabeth Oakes, an award winning poet and former Shakespeare professor. A Sedonian of three years, she will highlight the literature, written or performed, of Sedona, past and present.
By Elizabeth Oakes
(April 25, 2016)
It was one of those Sedona moments: I was thinking of who we at the Pumphouse Poetry and Prose Project might invite to Sedona, and Molly McCaffrey and David Bell popped into my mind first, immediately, and out of the blue (Sedona sky). Imagine my surprise and delight when Molly said they were touring the Southwest by car this summer. Thus, Molly, a memoirist, short story writer, and blogger, and David, a mystery novelist (and the subject of last week's column), will be reading and talking about writing at 5 p.m. Friday, April 29, on the steps of the old Pumphouse in Creekside.
Main Street Rag recently published Molly's memoir about being adopted, You Belong to Us, which Joe Blair chose as one of Barnes & Noble's Discover picks. It is a "brave and important book," he wrote. She also is a published short story writer and has a long running blog on body image and dieting, titled "I Will Not Diet!" Molly, who holds the Ph.D. in literature and creative writing and taught at the university level for sixteen years, is now a full-time writer who is starting on another genre: she is writing her second young adult novel.
The memoir is like poetry; it's personal, there not being the distance of fiction between writer and reader. I know several people in Sedona now in the process, and I am grateful to Molly for her honest advice on both the genre and on the emotional price.
EO: Do you see your life differently after writing a memoir?
MM: Yes, life is different, mostly in the sense that I can't ever imagine writing another memoir that was about anyone besides me, and I can't ever imagine advising anyone else to write about people who are still alive. I used to buy into Sandra Cisneros' and Anne Lamott's way of thinking about memoir – that you own what happened to you and that if people didn't want you to write about them, they should have behaved better, as Lamott famously said. Of course, I still agree with both of those ideas, but they are just that: ideas or theories. They're more about the theory of writing than the actual practice of it.
In real life, the journey – both writing and publishing the memoir – was just too unpleasant and too disruptive to everyone's lives for me to want to go down that road again. In the end, no one in my biological or adopted family was happy about it, and it was really painful to write. So why did I do it? I started it because my biological mother urged me to do so, and I had to convince myself almost every day I should keep writing because I wanted to give up on it so many times.
EO: Which did you do the most: laugh or cry?
MM: Cry, for sure. Well, really, I was yelling more than I was crying. It was very difficult to re-live so many bad memories. I don't agree with the writers who say writing a memoir is easier than writing fiction. For me, it was so much harder to go back and remember all those things. Inventing new characters is really quite fun and, even if writing fiction sometimes begins with a true event, the writer can move away from the truth if it ever gets too hard to write about. You don't have that luxury with a memoir. 
EO: How did you handle telling things that might hurt other people? Or did you leave them out?
MM: I didn't really leave anything out about my biological family. From my point of view, they didn't really have any big secrets, at least not that I knew about. They own a popular biker bar, and in that sense, they are kind of local celebrities. Because of that, most people in their community already know their business. But what I didn't foresee is that seeing your life in print – warts and all – is a lot harder than being aware that the people in your community know details about your personal life. Somehow seeing it in print puts it in a much harsher light, and I regret the fact that, in and of itself, that was probably hurtful to many people.
I approached my adopted family differently. The story I was telling wasn't really about them, so my depiction of them isn't as fully developed or as honest. I didn't show all of their flaws, but I hope I at least hinted at most of them. 
Since no one on either side of my family – besides my husband – is a writer, I think it was very hard for everyone to understand that it wouldn't be interesting if everyone was perfect or happy. One of the things my biological mother said to me while I was writing the book was that I should just tell everyone how happy I was to have her in my life and not talk about the unpleasant parts of our story. The moment when she said that was a giant epiphany for me. That's when I realized that she had no idea what I was writing or what a memoir should be. 
EO: Does your memoir ever veer over into fiction? Where is the line?
MM: Never. I believe that when you write a memoir, you make an implicit contract with the reader. You say, "I promise this is exactly how I remember it." And if you violate that contract, then you lose the reader's trust. As you should. 
I guess the only exception is dialogue. Without a tape recorder, no one can remember exactly what was said in any conversation. So the writer is forced to invent dialogue. But, for me, the contract still exists, meaning the writer can't use dialogue that she doesn't believe really could have been said in the conversation.  
However, that's not to say that memoir can ever be read as one hundred percent factual either. Everyone remembers things differently. In the beginning of the book, I say that the book is my version of events, and if someone else wrote the same story, they might tell it differently. For instance, my biological brother has accused me of treating them like subjects, which I fear is true. But I didn't even think of that until he said it at the time the book came out. So if he wrote our story, I'm sure that would be part of his take on things. 
EO: What is the difference between organizing a memoir chronologically and episodically?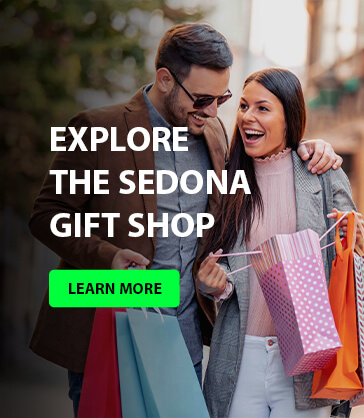 MM: I can tell you why I put my memoir in the order I did. I began with the moment when I first met my birth mother because, for me, that was when the story began. Another way to say it is to say that was the dramatic present of the story. And then I wanted that part of the story – my relationship with my birth mother – to be the main plot moving forward.
The hard part for me was that I still had to add a good deal of material from the past because editors and publishers worry so much about "info dumping," that is, dumping a bunch of info into a book without a scene. So I had to space out information about the past that wasn't a flashback very carefully, and that was the hardest part of organizing the book because those parts had no real tension, and we all know that tension is what drives a reader to keep turning the pages. So I had to keep those sections very short and intersperse them with scenes from the dramatic present. 
EO: Did you talk to others to see if they remembered an event the same as you?
MM: Absolutely. I talked to the people in the memoir as I wrote most of the book, and I was constantly asking them how they remembered things and if they remembered them the same way I did and altered things as necessary. I also had to do some research – by interviewing people in the book and looking up things online – to learn details about locations or organizations or to find out about the history of my biological family, which obviously I didn't know first hand.
When the book was finished – or at least when I first thought it was finished – I also went to see my biological family for two weeks – the longest I'd ever visited them – to make sure I'd gotten all these facts and details right. What I didn't understand then was that those two weeks would become so important that they would also become part of the book. 
EO: What memoir influenced you the most?
MM: The memoir essay that influenced me the most was A.M. Holmes "The Mistress' Daughter," which is about Holmes meeting her biological mother and appeared in The New Yorker in late 2004. I had a huge epiphany reading that essay, so much so that it really changed my life and my relationship with my biological family, all of which I explain in the book. 
Alice Sebold's Lucky also changed my life in that it allowed me to see that a fiction writer could also write memoir, and that those two genres aren't as far apart as I once thought.
I've read a lot of memoirs that were probably in my head as I wrote. My favorites are The Glass Castle, Wild, Half a Life, Jesusland, and Without a Map, the latter of which is also about adoption. 
EO: Advice for those now writing a memoir?
MM: I would say that if your gut is telling you to stop writing or if you're struggling with it or if you think it might hurt the people in your life, walk away and start something else. In other words, if you have any doubts whatsoever, don't write it. It's just too dangerous. Or ask yourself if you can turn what you're writing into fiction.  
EO: Advice for those seeking publication for a memoir?
MM: I've heard many, many stories about writers who were rejected many times before they got a book contract, so I suppose the best advice I can give is the same as Winston Churchill (and one of my all-time favorite quotes): "never never quit." 
EO: Advice for those after friends and family or anyone included in it have read it?
MM: My advice is for memoir writers is to have friends and family read it before it's published rather than after, giving you feedback on how it makes them feel (rather than how you wrote it) as well as letting you know if you got any details wrong. And, as you write keep those people in mind, asking yourself how they'll feel when they read it.
I'd add that when they do respond, be prepared for them to be emotional, and don't let that bother you. If they are okay with what you wrote (and in my experience some people are and some people are not), they probably just want you to hear their response more than anything. I guess what I'm saying is that it's important to let them know you understand how they feel when they read about themselves on the page. That is probably a very overwhelming experience, but if you let them express how they felt, they can sometimes get past it. 
EO: Thank you so much, Molly, for your thoughtful answers! I, like many others, am looking forward to seeing you and David at Pumphouse. You will certainly add to Sedona's long literary history.
For more about Molly, visit www.mollymccaffrey.com, and about David, www.davidbellnovels.com