Sedona News – The Sedona Historical Society (SHS) and its volunteers recently partnered with volunteers from Friends of the Forest to implement some critical work to stabilize the historic Thompson springhouse at Indian Gardens.
The springhouse was originally built about 1905-06, and a house was built next to it about 1910. The springhouse was built over a spring seeping water from the ground, and used as a cooler to keep food fresh. This was long before electricity came to the Canyon. The house was the second home of John James (J.J.) Thompson, Oak Creek Canyon's first permanent Anglo settler, and his family. The old canyon road passed only a few feet above the spring and near the Thompson home. The springhouse was built of rock quarried on-site and lumber harvested nearby. Several years after the property was sold in 1956 to a land developer from Phoenix, the buildings were razed. Sometime in this time frame the U.S. Forest Service acquired title to this portion of property where the house and spring were located.
"The springhouse is a featured stopping point during the Society's annual history tours." said Society president, Janeen Trevillyan. "During our last tour, we became urgently concerned about the historic structure's deterioration. We began to work with the Red Rock Ranger District to see what could be done. We were thrilled when Ranger Amy Tinderholt and Friends of the Forest agreed to tackle the project so quickly."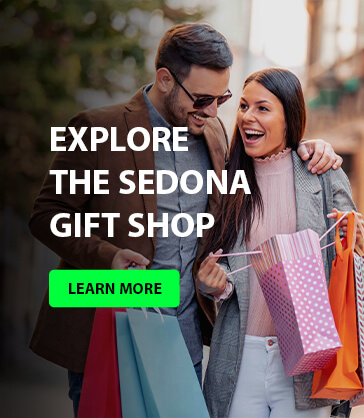 The Forest Service works to protect and maintain the vast cultural resources that exist within the National Forest System. Friends of the Forest (FoF) is a nonprofit, nonpolitical organization, which partners with the Red Rock Ranger District of the Coconino National Forest to help fill the gap between needs and resources who are dedicated managing the National Forest lands in the Sedona area to meet the needs of present and future generations. The SHS is a private non-profit with a mission to research, preserve and teach the history of the greater Sedona area. Annie Glickstein, FoF President, thanked and recognized the volunteers who performed the work, volunteers that also volunteer for SHS, saying "It was a good match of mission and resources, and we were happy that our volunteers Ernie DiMillo and Peter Malmgren stepped up to be involved."
The Sedona Heritage Museum is on the National Register of Historic Places, and located at 735 Jordan Rd. in Jordan Historical Park in Uptown Sedona. For more information, call the museum at 928-282-7038.