Sedona AZ (March 8, 2012) – The Sedona Heritage Museum will host a Sedona Historic Homes & Sites Tour on Saturday, April 28, in celebration of Arizona's centennial.
Twelve historic places within the Sedona city limits will be open for tour and interpretation. They range from a homesteader's log cabin to one of the first homes in the first Sedona subdivision. Native red rock homes built in the 1930s and 1940s will provide an insight into local craftsmen and materials. Special homes never on public tour before include four mid-20th century modern homes, including a home designed by Howard Madole, Sedona's first architect.
Additional stops include the town's first cemetery where T.C. and Sedona Schnebly are buried, along with our first store, the historic heart of the arts community that began its' life as a fruit packing shed, and the Sedona Heritage Museum's historic buildings.
"This tour was created to celebrate Arizona's Centennial and share Sedona's rich heritage of designated historic Landmarks", said the City's Historic Preservation Commission Chair Brynn Unger. Event Chairperson, Beth Lanzoni observes that this is a "rare opportunity to see the historic private homes – some of Sedona's hidden historic treasures."
The tour sites open at 9:00 a.m. Guests should pickup their tickets, maps and souvenir books at the Museum before proceeding. At 3:00 p.m. after the tour, participants are invited to return to the Museum for a reception, refreshments and a brief speaker program.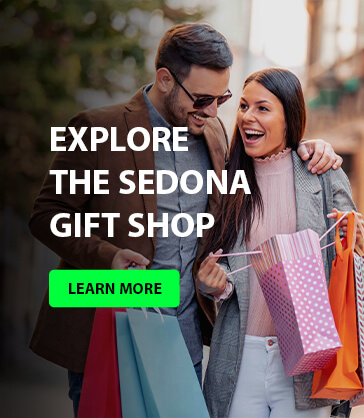 While the tour is designed to be self-guided, the Museum is offering a luxury van guided tour option. Tickets for the guided tour are limited and must be purchased in advance. Tickets are $25 for the self-guided tour and $35 for the guided tours. Tickets may be purchased over the phone or in person at the Museum.
This tour has been recognized by the state as an Official Arizona Centennial Event by the state's organizing committee. The City of Sedona and the Arizona State Historic Preservation Office are tour co-sponsors.
The Sedona Heritage is located in Jordan Historical Park at 735 Jordan Rd. in Uptown Sedona. The Museum is housed in historic structures on the National Register of Historic Places. Call for tickets or more information: 928-282-7038, www.sedonamuseum.org.