Sedona AZ (October 30, 2021) – The Sedona Heritage Museum's annual Veterans Day tribute will be on Thursday, November 11 beginning at 11:00 a.m. at the Museum.
All veterans of all U.S. service branches, active military, family, friends, and residents who want to show their appreciation to those who have served and are now serving are invited to be guests of the Museum at Sedona's annual memorial and program of appreciation.
This year's program will be overseen by emcee Shondra Jepperson. She and Tom Jepperson will provide patriotic and inspirational music. Singer Jeanie Carroll will be highlighted in a musical feature of popular music with sings from WWI-WWII eras. Carroll is a highly regarded performer in Northern Arizona and a consummate vocalist with a vast repertoire and range.
In honor of the 100th anniversary of the Tomb of the Unknown Soldier, a part of the program will be dedicated to honoring this iconic American point of tribute to soldiers lost.
Professional bugle player, Brad Moors from Prescott will play "Taps", courtesy of the Marine Corps League. Moors is a 23-year retired Master Sergeant from The United States Army Band "Pershing's Own" in Washington D.C. where he served as a bugler at The Tomb of the Unknowns and Arlington Cemetery.
Special guest veterans expected to attend the event are Fred Piper, the last remaining WWII veteran who enlisted with Sedona as his home of record, who will talk about the three Gold Star mothers in Sedona; and also Herbert 'Boots' Claunt who is a 102 year-old veteran of WWII who served in Burma. Both these veterans served in the Army Air Force at the time.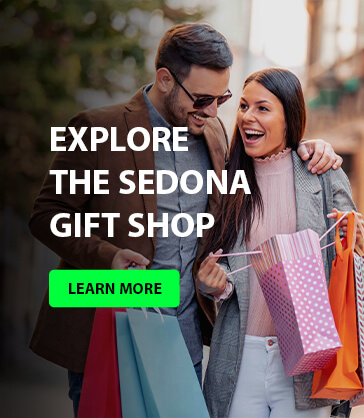 The program will continue with dignitaries including Sedona Mayor Sandy Moriarty, County Supervisors and other invited guests. The Sedona Oak Creek DAR chapter will provide a parade of flags at the Museum entrance.
Additionally, members from several organizations that provide services to veterans will be on hand to answer questions and distribute information, including the MATForce, VFW with "Buddy" poppies, Health First Foundation/Healthy Heros and Mental Health Coalition Verde Valley.
The program will be held in the Museum's historic fruit packing shed, which is heated. Lunch will be served after the program with food by The Golden Goose. Because this is an indoor event and social distancing is not possible, guests will be asked to wear a mask during the program.
Shuttle service will be provided from nearby parking lots.
The day's events are underwritten by the City of Sedona and the Sedona Heritage Museum. The program, refreshments and Museum admission will be free.
For more information call 928-282-7038. The Sedona Heritage Museum is located at 735 Jordan Rd. in Jordan Historical Park in Uptown Sedona.