Sedona AZ (April 18, 2013) – The Sedona Heritage Museum is proud to announce the publication of a new book, "From Oxen to Oxides" by northern Arizona pioneer, Fletcher Fairchild. The book is the latest in the Museum's self-published book series that celebrate and make accessible local history. In this case, the book encompasses a great deal of the northern part of the state and the history of many communities.
Fletcher Fairchild grew up in Flagstaff, Arizona with adventures that took him to Sedona, Prescott and other places in Arizona's north land. Fairchild worked many different jobs, including a time for Fred Harvey and a stint with the Navajo Copper Company. The book covers his childhood to just after his service in WWI and marriage to a Sedona ranch girl, Iva Van Deren. Scattered amid his own life's story are accounts of the famous Pleasant Valley Cattle war and Arizona lawmen (his father and other relatives were sheriffs and deputies), along with tales of cattlemen, cowboys, rustlers and brand inspectors, along with his recollections of the arrival of trains and automobiles. Fairchild was enamored the rest of his life by these mechanical marvels that transformed the Old West, and living through that time led to the title for his book.
"We were thrilled when Fletcher's grandson, Gary Humfeld, approached us about publishing his grandfather's manuscript," said Museum Historian Janeen Trevillyan. "Not only does it turn out that Fletcher Fairchild was a lively story-teller, but the historical content of the book is very good and gives the reader a good insight into life during the first two decades of the 20th century in our northern Arizona locale."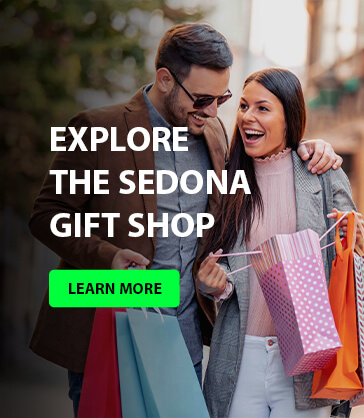 When his grandfather passed away, Humfeld hung onto his grandfather's unpublished manuscript of memories of the people, places and events that helped shape Arizona and this young adventuresome cowboy. Humfeld relates that when he visited the Museum a couple years back, he "mentioned his granddad's manuscript and how he would have loved to have it published in book form." Now that un-finished dream has come to pass.
Others involved in bringing the book to production were Sedona high school teacher Forrest Davis and Museum Publications Committee Chair, Bill Levengood. Several regional historical societies, museums and local historians shared historic photos and helped proof read the manuscript to prepare it for printing.
The book is now available in the Sedona Heritage Museum's Gift Shop for $20. The Museum is located at 735 Jordan Road, Uptown Sedona. For more info, 928-282-7038.