Sedona AZ (March 18, 2020) – UPDATE – The book-signing event with Sedona author Victoria Clark scheduled for Saturday, March 21 from 1-3 p.m. has been postponed until a future date, TBA.  Thank you to everyone for your interest. A new date will be published when possible and after the current COVID-19 outbreak is under control.  In the meantime, autographed copies are available for sale at the Sedona Heritage Museum, 735 Jordan Rd, Sedona, 928-282-7038.
###
Sedona AZ (March 12, 2020) – The Sedona Heritage Museum will host a talk and book signing event on Saturday, March 21 from 1 p.m. to 3 p.m. with local author Victoria Clark.
This will be the premiere offering of her book, "Sedona & Oak Creek Canyon", featuring an extensive collection of vintage postcards of red rock country. This book is part of Arcadia Publishing's postcard book series. Clark will give an introduction to the book with a slide presentation and talk at 1 p.m., and then be available to greet the audience and sign copies of her book.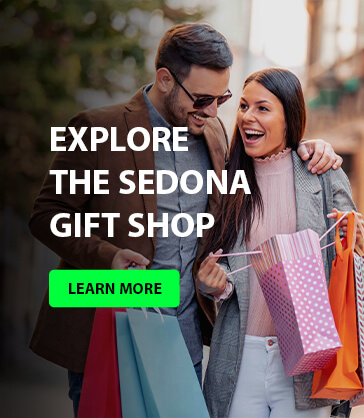 "I must have been about ten when our family drove from Tucson to camp in Oak Creek Canyon. I remember the fun of playing in Oak Creek and picking berries near our campsite.", said Clark. "I'm so happy to have this opportunity to share some of my Arizona postcard collection and the information about the images and their photographers."
The postcards in the Sedona Oak Creek Canyon book take the reader from the days of farming and ranching, to the early cabins and lodges built to accommodate fisherman and hunters in Oak Creek Canyon, and explores the impact that the Western films made here had upon those who viewed the majestic red rocks and canyons and wanted to see them. The films boosted tourism, but also attracted artists and writers who found inspiration in the beauty all around them.
Victoria Clark is from Tucson, but retired to Sedona 20 years ago, when she began writing and blogging about Arizona's colorful history. She is a former president of the Phoenix Postcard Club and has written three books on Arizona's history and one book of short stories.
This talk is free and open to the public, who are invited to enjoy refreshments and meet the author.
T
he Sedona Heritage Museum is in Jordan Historical Park at 735 Jordan Rd in Uptown Sedona, AZ.  Hours are 11 a.m. – 3 p.m., daily. For more information, call 928-282-7038.  sedonamuseum.org.