Sedona, AZ (November 21, 2011) – The Sedona Gallery Association is pleased to announce events for the next 1st Friday, December 2, 2011. The Sedona Gallery Association represents the collaborative efforts of the premiere galleries in Sedona to ensure that art lovers and artists alike experience the best art environment imaginable.
On the 1st Friday of each month, from 5:00pm-8:00pm, members of the Sedona Gallery Association offer a unique monthly showcase highlighting artists, special exhibits, and art events. These special art receptions give locals and Sedona visitors alike the opportunity to enjoy light refreshments while beginning their weekend with an exploration of Sedona's exciting art scene.
The 1st Friday of December will offer a wide variety of art and talent, including Gallery Association members located in the following areas:
Uptown Sedona:
Goldenstein Gallery presents its ultimate holiday show "Feel The Love." This dynamic show features a jewelry extravaganza of distinctive pieces artistically designed to enhance the stones and make the wearer feel special by Mary Fisher, Cheston Trammel, Dorit Herlinger, and Michael Redhawk. Other inspiring gifts include Kaleidoscopes of Steve Failows, hand-carved boxes by Luis Fairfield, exotic wood jewelry boxes by Judd Lotts, hand-painted silk scarves by Jacqueline Jackson, ceramic teapots by Sandy Terry, and delightful bronze stocking stuffers by celebrated sculptors Liz Wolf, Star York, and Sherab Khandro. Opening reception on December 2nd from 5-8pm.
Tlaquepaque Arts & Crafts Village:
Andrea Smith Gallery is hosting an exhibition for artist/author Margot Datz, featuring her mer-art prints and paintings.  Based in Martha's Vineyard, Datz's work is inspired by the iconography of New England. As an author, Datz portrays the landlocked mermaid as a symbol of the contemporary woman, trapped in a paradoxical dilemma of being part worldly and domesticated, part untamable and intuitive. In her book, A Survival Guide for Landlocked Mermaids, Datz offers tips for today's world of dating, mating, and beyond. Join us for a whimsical evening with Margot Datz, where you'll find the perfect piece of art for the mermaid within.
Honshin Fine Art in Tlaquepaque presents "Gallery of the Ascending Spirit" at Tlaquepaque. "Celebrating the Art of the Return of the Return of Light," Bronze and Wood Sculpture by Ken Newman, New Paintings by Nicholas Kirsten Honshin. Offering an evening of sharing – both artists will be present and enjoy refreshments from 6:00pm-8:00pm.
Mountain Trails Gallery in beautiful Tlaquepaque proudly presents Small Treasures, a collection of small paintings, sculpture, and jewelry by some of the Southwest's most premier artists.  The exhibition opens on First Friday, December 2nd  with a reception for the artists from 5 – 8 pm.  These award winning artists have all directed their creative energy into capturing all the spell-binding details, expressive subjects, and compelling stories of their larger works. Come enjoy libations and refreshments with Mountain Trails Gallery and their artists, and join in the holiday celebration! Exhibition through December 25th.
Rowe Fine Art Gallery is on the move! Join them as they celebrate the grand opening of their new location directly under the bell tower (formerly the Geoffrey Roth gallery) at Tlaquepaque Arts & Crafts Village on Dec. 2 from 5 to 8 p.m. And just in time for the gift-giving season, the gallery presents Small Works…Natural Wonders featuring miniature and small paintings and sculptures from gallery artists including Kim Kori, Erik Petersen, Lynn Heil, Vince Fazio, Liam Herbert and Jack Morley. Wine and appetizers will be served.
Hozho: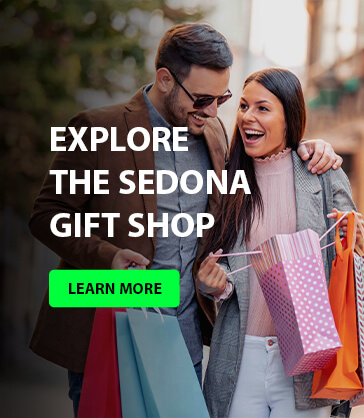 Lanning Gallery features its 25th Anniversary Celebration welcoming Master Jeweler Michael Grant to this very special "1st Friday." Also featured during this silver anniversary exhibition will be a rare collection of works on paper by internationally acclaimed artist Ted CoConis. Grant will return on Saturday the 3rd, from 2-5, to give a demonstration of the techniques he uses to hand cut and polish each piece of turquoise and other stones in his exquisite collection. Join the gallery that has anchored the heart of the Gallery District for a quarter century and raise a toast to longevity in the Arts!
Lark Art invites you to join them as they celebrate "Glad Tidings. . . The Angelic Ornaments of Maureen White."  Whether it be a large angel heralding the season or a small dog angel barking for joy, Maureen's creations are sure to bring delight.   Join them as they raise a cup of cheer to her new works.
M.L. Coleman & J.N. Muir Studio/Gallery presents "Just My Size – Give The Gift of Art." A special Miniature Holiday Show for "First Friday" December 2nd highlighting "just the right size" for gift giving in miniature paintings and sculpture. Join them at the working studio/gallery of Michael Coleman and James Muir to select your Christmas gifts from the allegorical bronze sculptures by James Muir and the stunning landscapes by Michael Coleman. Located in the Heart of The Gallery District, Hozho Plaza, Reception 5-8 pm.
Turquoise Tortoise Gallery presents its "Holiday Gift Show Featuring Mariann Leahy." Local ceramic artist Leahy will be on hand to help the gallery welcome the season in style. Her Southwest-styled wall pieces and bowls have been popular, and unique, gift ideas and they become all the more enticing when the artist shares her inspiration and explains the scope of her exacting skills. The gallery also offers an extensive array of Native American and Southwest jewelry in a variety of price ranges; price ranges to fit many budgets also describes the gallery's collection of original art, sculpture, basketry and more.
Hillside Sedona:
Azadi Fine Rugs- Join them for a huge three-day event at Azadi Fine Rugs December 2nd – 4th at the store in Hillside Sedona. They will feature exquisite Tibetan rugs at this spectacular event. A generous portion of each sale donated to support the Amitabha Stupa. Stupas are one of the most ancient forms of sacred architecture. Kunzang Palyul Choling community members will narrate a video history of Sedona's very own majestic stupa. Wines from Page Springs Cellars, refreshments and music from flamenco guitarist Eric Miller 6 to 8 pm. Music Saturday & Sunday 12 – 4 pm. This event is sure to entertain, inform and fascinate!
El Prado Gallery- Discover the magic of the miniatures at El Prado Gallery during the "Small Treasures" show. Some of the gallery's most celebrated artists have created art perfect for gift giving or the art enthusiasts starting their own collection. For those collectors searching for a dramatic statement in a small space, the show offers an opportunity to find that perfect piece.  Discover the "Small Treasures" at the festive El Prado Gallery, Courtyard Level, Hillside Sedona opening reception during this month's 1st Friday 5-8pm.  Join us for art, music and Christmas cheer.
James Ratliff Gallery -Think rusty tin cans, fabric scraps, nails, discarded wire and other disposables and you have entered painter Jody Ahrens' world.  Ahrens creates the most lovely and imaginative paintings from combining oil paint, acrylic colors, gold leaf and other metallic colors with the shapes and textures created from "scrap" materials adhered to the foundation of each painting.  James Ratliff Gallery in Hillside Sedona is pleased to present the artwork of Jody Ahrens and Randy O'Brien in a public reception on Friday, December 2, 2011.  This will take place from 5-8 P.M. and the artists will present short talks at 6 P.M.
Passion for Place Gallery- With colder winds bearing down on Sedona, Passion for Place Gallery continues the theme Fall into Winter by releasing two new Greg Lawson images in December.  Jefferson Memorial in Washington D.C. sits astride the Potomac River locked in ice and covered with snow.  Secondly, several penguins scramble atop an Antarctic iceberg.   Don't miss it!  Passion for Place Gallery is on panoramic Sunset Terrace in Hillside Sedona. This is the perfect time to have Greg sign copies of his gift books as he will be in the gallery from 5-8 for this SGA First Friday Event.  Icy refreshments will be served.
1st Friday is an amazing event of fine talent, images and entertainment- one of Sedona's "things to see." The Sedona Trolley provides free transportation to venture from art gallery to art gallery. Please visit the Gallery Association website for more information and a map at www.sedonagalleryassociation.com, find them on Facebook at Sedona Gallery Association, or follow them on Twitter @SedonaGalleries.