Sedona, AZ (September 28, 2011) – The Sedona Gallery Association is pleased to announce events for the next 1st Friday, October 7, 2011. The Sedona Gallery Association represents the collaborative efforts of the premiere galleries in Sedona to ensure that art lovers and artists alike experience the best art environment imaginable.
On the 1st Friday of each month, from 5:00pm-8:00pm, members of the Sedona Gallery Association offer a unique monthly showcase highlighting artists, special exhibits, and art events. These special art receptions give locals and Sedona visitors alike the opportunity to enjoy light refreshments while beginning their weekend with an exploration of Sedona's exciting art scene.
The 1st Friday of October will offer a wide variety of art and talent, including the following from Gallery Association members:
Andrea Smith Gallery will be hosting an exhibition for John Farris, artist behind Nameless Light Designs, known for their complex, organic creations of gemstones and minerals, which are thoughtfully chosen for their shape and vibrational properties. The unique designs of wire sculpture transform their work into a special class of contemporary art. Nameless Light synchronizes art and the healing properties of each stone to accent the beauty and intention of the wearer. Please join Andrea Smith and her special guest John Farris for refreshments and explore the organic designs of Nameless Light, Friday October 7th 5:00-8:00 and Saturday October 8th Noon-5:00.
El Prado Gallery celebrates America the Beautiful with a salute to the National Parks of America. The Grand Canyon, Yosemite, Saguaro, Yellowstone are just some of the National Parks captured by El Prado artists like Grand Canyon Modern Master John Cogan. The Grand Canyon Association designated twenty artists from around the country who paint the Canyon, who capture the splendor, the stunning vistas, as Modern Masters. John Cogan's designation honors his affection and devotion to the western landscape. At the First Friday reception, John Cogan will unveil new works for gallery guests and collectors.
Goldenstein Gallery kicks off their 7th Annual "Cowboys and Indians" show. Among the stars are David DeVary, Upton Ethelbah (Greyshoes), Star York, Yavapai Apache Nation artist Charles Decker and Ernie Appodaca. A very special addition to this show is Charles Decker's father, Don Decker who has carried on the medicine man traditions passed down to him through generations, and will offer a traditional Apache Pollen Blessing at 5:30pm. There will also be live music by Frost & Frost and a delicious wine tasting.
Honshin Fine Art in Tlaquepaque- features "Mystic Portraits Visions of the Unknown," Poetry readings, story telling and new paintings by Nicholas Kirsten-Honshin, with music on the balcony. Offering an evening of sharing.
James Ratliff Gallery- In a show called "On the Edge of Light and Texture" artist Bruce Marion creates artwork with lyrical color and dramatic use of light and shadow, which seems to illuminate his subject matter from within. A student of the martial arts, Marion begins from a frenetic and wildly colorful abstract under-painting. Then, like a sculptor chipping away at stone, Marion seeks his subject by selectively subtracting information from the canvas. Marion recently completed a major public commission for Sam Houston State University in TX. James Ratliff Gallery invites the public to attend an artist's reception on Friday, October 7, from 5-8 P.M. in their Hillside, Sedona location.
Lanning Gallery features "Cynthia Reid: Vignettes," and welcomes the award-winning Arizona artist to town for this opening reception. Reid's Contemporary Impressionist paintings, primarily landscapes, are painted with a distinctive palette-knife technique that adds intriguing texture to rich colorations. Each painted vignette of a greater, albeit unseen, whole provides an entry into a world constructed by the viewer's imagination. "My intention in painting vignettes is to have them act as catalysts that allow the viewer to develop a story unique to him or her," Reid explains. This is a great opportunity to meet the artist and learn more about her inspiration and unique techniques.
Lark Art- Lark Art celebrates the enchanting carvings of Hector Rascon in the exhibit "From the Branch of a Cottonwood Tree." With Hector's skillful touch… angels, saints, and animals emerge. Just in time for the holidays, his angels will take center stage. Please stop in to preview Hector's newest creations.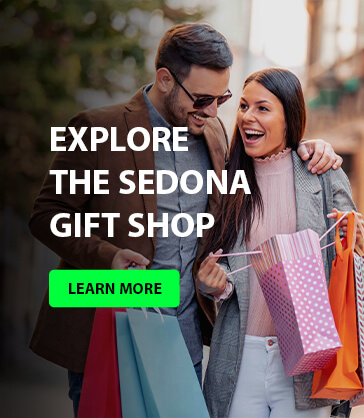 M.L. Coleman & J.N. Muir Studio/Gallery- Join them at the working studio/gallery of M.L. Coleman and J.N. Muir to celebrate new allegorical bronze sculptures by James Muir and the light and beauty Michael Coleman captures in his landscape paintings. An exciting way to spend the evening, both artists will be present on 1st Friday to share what inspires their work and to discuss the varying levels of creativity involved in their sculptures and paintings. Located at Hozho Plaza in the Heart of The Gallery District and in the Hearts of Collectors.
Mountain Trails Gallery presents "Western Solitude" showcases the serene works of Gene Speck and Shanna Kunz. Speck's fifteen new paintings depict the peaceful and nostalgic scenes of yesteryear. Native American encampments, snow covered trapper cabins, and lonely ranch houses will take your imagination to places in American history when time moved slowly and people lived among the beauty of nature. Utah native Shanna Kunz will demonstrate the techniques she uses to capture the tranquility of nature that make her paintings so unique. Impressionistic and tonal, Kunz' paintings invite the viewer to escape the sights and sounds of busy surroundings. Whether dappled with sunlight or mist, her forested landscapes induce a sense of calmness and reflection. Meet the artists while you enjoy a glass of wine and light refreshments, Friday October 7, 5-8 pm and Saturday Oct 8, 1-4pm.
Passion for Place Gallery: At 7:00 PM October 7, Greg Lawson will unveil a new release entitled Great Balls of Fire. "When a powerful windstorm swept across the plains below Kilimanjaro it whipped up great balls of red earth" Lawson recounts, " Massive dust clouds, driven by the tempest were created before my eyes. They rose hundreds of feet into the sky in an awesome spectacle lasting about an hour. Perhaps I should have run for cover, but instinctively lingered to capture the last rays of a setting sun as it ignited these dusty orbs with color."
Rowe Fine Art Gallery- As the leaves in Sedona change from green to gold, Rowe Fine Art Gallery invites you to embrace autumn during its Fall Colors exhibit. Painters Vince Fazio, Lynn Heil, Sue Krzyston, John Poon, Linda St. Clair and Gabor Svagrik have interpreted autumn in the desert. View their paintings at the gallery on Oct. 7 from 5 to 8 p.m. during the Sedona Gallery Association's 1st Friday Gallery Tour. Wine and appetizers will be served. 928-282-8877.
Sedona Arts Center- This fall, the Sedona Arts Center is very proud to present "Nature's Bounty" featuring the inspiring works of David Haskell, Paul Blasi, Richard Drayton, Deanne McKeown and C.E. Norton. Experience the warmth of autumn as these artists present their captivating and moving works. Join us for our First Friday Opening Wine Reception on October 7 from 5-8pm. Also at the Center on First Friday will be Poets Corner, readings with NORAZ poets and in our Special Exhibition Gallery: Northern Arizona Watercolor Society's Annual Experimental Exhibition.
Turquoise Tortoise Gallery presents "The West Comes Alive!" welcoming two good friends, Chuck "Winter Heart" Reddick and Robert "Bob Dog" Brubaker, to an opening artists' reception. Together the two artists capture the full flavor of the West: Reddick meticulously recreates Native American war shirts using authentic materials, stitches and techniques, creating utterly unique wall art for discerning collectors. Brubaker approaches his work with a firm sense of humor creating ceramic sculptures of anthropomorphic figures that capture the crusty characters of the Old West from sheriffs to Indian scouts to traditional chaps-clad westerners – each one making a unique edition to any southwest home.
1st Friday is an amazing event of fine talent, images and entertainment- one of Sedona's "things to see." The Sedona Trolley provides free transportation to venture from art gallery to art gallery. Please visit the Gallery Association website for more information and a map at www.sedonagalleryassociation.com, find them on Facebook at Sedona Gallery Association, or follow them on Twitter @SedonaGalleries.