Some of the universe's toughest questions explored in documentary at Fisher Theatre
Sedona AZ (May 24, 2018) – The Sedona International Film Festival is proud present a one-night only special preview of the innovative new documentary "The Most Unknown" on Tuesday, June 5 at 4 and 7 p.m. at the Mary D. Fisher Theatre.
"The Most Unknown" is an innovative film that's primed to reinvigorate love for scientific inquiry by exploring some of the universe's toughest questions.
The film is an epic documentary that sends nine scientists to extraordinary parts of the world to uncover unexpected answers to some of humanity's biggest questions. How did life begin? What is time? What is consciousness? How much do we really know?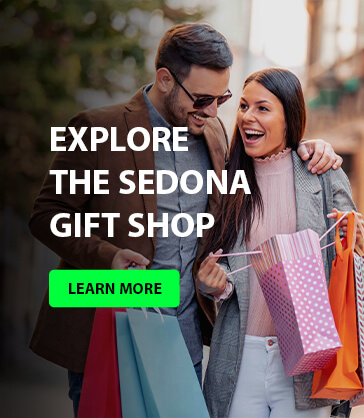 By introducing researchers from diverse backgrounds for the first time, then dropping them into new, immersive field work they previously hadn't tackled, the film pushes the boundaries of how science storytelling is approached. What emerges is a deeply human trip to the foundations of discovery and a powerful reminder that the unanswered questions are the most crucial ones to pose.
Directed by Emmy-nominated and Peabody Award-winning filmmaker Ian Cheney and advised by world-renowned filmmaker Werner Herzog, "The Most Unknown" is an ambitious look at a side of science never before shown on screen.
"The film was something of an experiment; an attempt to break new ground in science storytelling while showcasing the work of remarkable scientists all over the world," said director Ian Cheney.  "Our hypothesis as filmmakers was that in pairing up scientists from different disciplines, we might reveal the common languages of science, and provide a raw, human glimpse of what propels scientists into the unknown."
"The process was a profound reminder of the deep human wondering that drives science forward; whether you're rappelling into caves to seek elusive microbes, probing the center of the galaxy for clues to our planet's origins, or teasing out the nature of consciousness itself, you're expressing a very human curiosity to know what the heck is out there, and why."
"The Most Unknown" will show at the Mary D. Fisher Theatre on Tuesday, June 5 at 4 and 7 p.m. Tickets are $12, or $9 for Film Festival members. For tickets and more information, please call 928-282-1177. Both the theatre and film festival office are located at 2030 W. Hwy. 89A, in West Sedona. For more information, visit: www.SedonaFilmFestival.org.