Critics and audiences are raving about new film debuting at Mary D. Fisher Theatre
Sedona AZ (August 1, 2019) – The Sedona International Film Festival is proud to present the Northern Arizona premiere of the critically-acclaimed new film "The Last Black Man in San Francisco" Aug. 9-14 at the Mary D. Fisher Theatre.
Jimmie Fails dreams of reclaiming the Victorian home his grandfather built in the heart of San Francisco. Joined on his quest by his best friend Mont, Jimmie searches for belonging in a rapidly changing city that seems to have left them behind. As he struggles to reconnect with his family and reconstruct the community he longs for, his hopes blind him to the reality of his situation.
A wistful odyssey populated by squatters, street preachers, playwrights, and other locals on the margins, "The Last Black Man in San Francisco" is a poignant and sweeping story of hometowns and how they're made — and kept alive — by the people who love them.
From filmmaker Joe Talbot comes a lyrical and lovingly crafted ode to friendship, family, and the frustrations of living in a rapidly changing San Francisco. Born out of the filmmaker's childhood friendship with his lead actor and subject, who spent his early childhood living in a sprawling Victorian house, "The Last Black Man in San Francisco" is a feat of personal storytelling about the meaning and magic of home, the importance of community, and the stories we tell ourselves in order to become who we are. The story of one man trying to reclaim the house he grew up in, Talbot's feature debut is about finding peace within yourself, no matter where you live.
"A heartfelt tribute to both a city and a friendship." — Benjamin Lee, The Guardian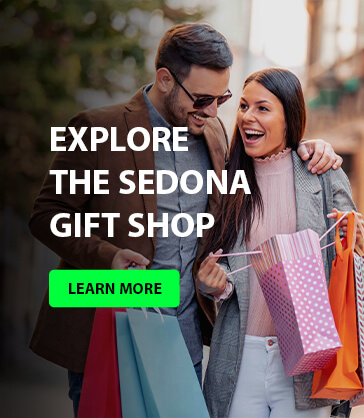 "It moved my audience to audible tears." — Justin Chang, Los Angeles Times
"Heart-skippingly gorgeous and exultant." — Manohla Dargis, The New York Times
"The Last Black Man in San Francisco" will be shown at the Mary D. Fisher Theatre Aug. 9-14. Showtimes will be 7 p.m. on Friday, Saturday and Sunday, Aug. 9, 10 and 11; and 4 p.m. on Monday and Wednesday, Aug. 12 and 14.
Tickets are $12, or $9 for Film Festival members. For tickets and more information, please call 928-282-1177. Both the theatre and film festival office are located at 2030 W. Hwy. 89A, in West Sedona. For more information and to order tickets online, visit www.SedonaFilmFestival.org.