New acclaimed independent films premiere at the Mary D. Fisher Theatre
Sedona AZ (August 31, 2015) – The Sedona International Film Festival is proud to present the Northern Arizona premieres of two critically-acclaimed new films: "Phoenix" and "Steve Jobs: The Man in the Machine" showing Sept. 4-9 at the Mary D. Fisher Theatre.
PHOENIX
A spellbinding mystery of identity, illusion, and deception unfolds against the turmoil of post-World War II Germany in the stunning new film — "Phoenix" — from acclaimed director Christian Petzold.
Berlin, 1945: Nelly (Nina Hoss), a German-Jewish, ex-nightclub singer, has survived a concentration camp. But, like her country, she is scarred, her face disfigured by a bullet wound. After undergoing reconstructive surgery, Nelly emerges with a new face, one similar but different enough that her former husband, Johnny (Ronald Zehrfeld), doesn't recognize her. Rather than reveal herself, Nelly walks into a dangerous game of duplicity and disguise as she tries to figure out if the man she loves may have been the one who betrayed her to the Nazis.
Submerged in shadowy atmosphere and the haunted mood of post-war Berlin, Phoenix weaves a complex, Hitchcockian tale of a nation's tragedy and a woman's search for answers as it builds towards an unforgettable, heart-stopping climax.
"Mesmerizing! Out of the ashes of summer movie-going emerges a masterpiece!" — Jake Coyle, Associated Press
"An absolute knockout! A powerful allegory for post-war regeneration and a rich Hitchcockian tale of mistaken identity!" — Jordan Mintzer, The Hollywood Reporter
"Nina Hoss is incredible! A noir-ish and complex emotional thriller that's too good to pass up!" — Cath Clarke, Time Out New York
"A rapturous noir thriller so beautifully made that it comes close to perfect! Hoss is extraordinary!" — Stephanie Zacharek, The Village Voice
"Phoenix" will be shown at the Mary D. Fisher Theatre Sept. 4-9. Showtimes will be 4 p.m. on Friday, Saturday and Wednesday, Sept. 4, 5 and 9; and 7 p.m. on Sunday and Tuesday, Sept. 6 and 8.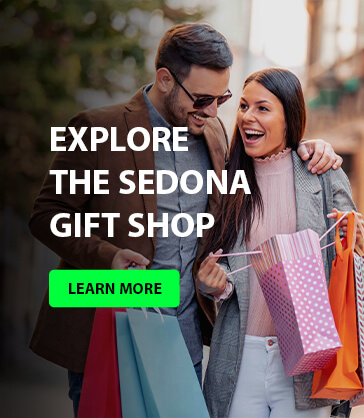 STEVE JOBS: THE MAN IN THE MACHINE
From Oscar-winning filmmaker Alex Gibney — the creator of such controversial and thought-provoking films as Enron: The Smartest Guys in the Room, We Steal Secrets: The Story of Wikileaks and The Armstrong Lie — comes another penetrating and contemplative exploration of contemporary society and the men and women who shape it: "Steve Jobs: The Man in the Machine".
Perhaps the most publicly revered corporate figure of the technology age, Jobs' untimely death at the age of 56 in 2011 set off a worldwide outpouring of grief from consumers who worshipped his signature products such as the iPhone and the iMac. As the co-founder and CEO of Apple, his name and image had become synonymous with the sleek, high-tech personal devices that came to define and transform the first two decades of the 21st century. Even after his death, the highly secretive creation and careful launching of each new Apple product continues to be the focus of mass media interest and a rush by consumers to be the first to own it.
As a result, Jobs was able to transform Apple from a small start-up working out of a garage into the world's most valuable corporation in history, a global economic engine.
"Steve Jobs: The Man in the Machine" is a laser-sharp and balanced assessment of the technology mogul, who was part iconoclast, part savvy corporate chieftain, part genius, part tyrant. Even if Apple's products carried a small "i", the ego behind them was writ large. Like many gifted entrepreneurs, it was no accident that his public persona as the face of Apple often eclipsed the valuable contributions of his talented colleagues. 
The innovative structure of the film allows Gibney the freedom to explore the trenchant paradoxes of Jobs' personal and public life and simultaneously examine the complexities of society's interaction with personal computer technology. He does so through a fascinating mixture of archival footage and probing interviews with the men and women who were a part of Jobs' personal and professional life.
First and foremost, "Steve Jobs: The Man in the Machine" is an evocative portrait of one man's legacy. It unravels the larger than life myth Steve Jobs so deliberately crafted, and examines the perpetuation of his values, which continue to shape the culture of Silicon Valley to this day.
"Steve Jobs: The Man in the Machine" will be shown at the Mary D. Fisher Theatre Sept. 4-8. Showtimes will be 7 p.m. on Friday, Sept. 4; 1 p.m. on Saturday, Sept. 5; and 4 p.m. on Sunday and Tuesday, Sept. 6 and 8.   
Tickets are $12, or $9 for Film Festival members. For tickets and more information, please call 928-282-1177. Both the theatre and film festival office are located at 2030 W. Hwy. 89A, in West Sedona. For more information, visit: www.SedonaFilmFestival.org.