Trekkies unite! Film debuts on 50th anniversary of 'Star Trek' at Mary D. Fisher Theatre
Sedona AZ (August 27, 2016) – The Sedona International Film Festival is proud to join hundreds of theatres around the world to present a special one-night-only premiere of "For the Love of Spock" — on the official 50th anniversary of "Star Trek", Thursday, Sept. 8 at 4 and 7 p.m. at the Mary D. Fisher Theatre.
A one-of-a-kind documentary sure to unite trekkies worldwide, "For the Love of Spock" tells the life of Star Trek's Mr. Spock and the actor who played him, Leonard Nimoy, for nearly fifty years.
The film's focus began as a celebration of the fifty-year anniversary of Star Trek: The Original Series, but after Leonard passed away in February 2015, his son — director Adam Nimoy — was ready to tell another story: his personal experience growing up with Leonard and Spock. Adam not only shares details on the creation, evolution, and universal impact of Mr. Spock, but also about the ups and downs of being the son of a TV icon.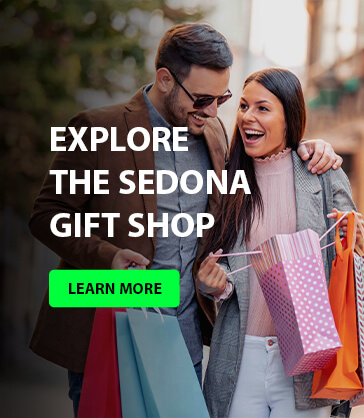 "For the Love of Spock" is laden with never-before-seen footage and interviews of friends, family and colleagues that include William Shatner and the original Star Trek cast, Zachary Quinto and the new crew of the Starship Enterprise, filmmaker JJ Abrams and astrophysicist Neil deGrasse Tyson.
"When Dad passed away in February last year, there was such an outpouring of emotion not just for the loss of Mr. Spock — a pop culture icon — but also for the loss of Leonard Nimoy a consummate artist and humanitarian," said director and son Adam Nimoy. "When I decided to continue with the film about Spock, it became clear that the documentary also needed to include the life and legacy of Leonard Nimoy. And as I delved deeper into the project, I began to realize how much of my own life had been intertwined with Dad's career."
"As the project progressed, my stepmother Susan and a chorus of others urged me to include my own story along with Mr. Spock and Leonard Nimoy. 'Anyone can make a documentary about Leonard Nimoy and Mr. Spock,' they argued. 'No one else can tell your own personal journey with your dad and Spock over the last fifty years,'" added Adam.
"For the Love of Spock" will show at the Mary D. Fisher Theatre on Thursday, Sept. 8 at 4 and 7 p.m. Tickets are $12, or $9 for Film Festival members. For tickets and more information, please call 928-282-1177. Both the theatre and film festival office are located at 2030 W. Hwy. 89A, in West Sedona. For more information, visit: www.SedonaFilmFestival.org.