Sedona AZ
(June 2, 2020) – To ensure the safety of all patrons and slowly ease back in to a new normal, the Sedona Community Pool will reopen on Monday, June 8, 2020 for lap swim and aqua fitness classes and Monday, June 15, 2020 for rec swim. There will be added precautions such as regular scheduled sanitation times, limited amenities, reduced hours, health screenings at the gate prior to entering the facility, a separate entry and exit, physical distancing and an online check-in process to keep the community and staff safe.
"We will facilitate physical distancing and strict hygiene practices in order to continue to provide this great amenity for the community. We hope residents still enjoy summer time fun at the pool, while striking the balance of staying safe in the name of public health," said Steve Richardson, city of Sedona parks and recreation manager.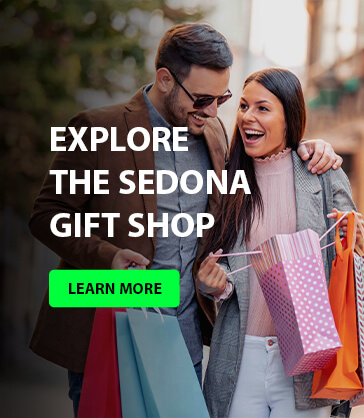 COVID-19 considerations and safety protocols at the pool will include:
Limited capacity during operating hours.

One swimmer per lane during lap swim, for a total of eight total swimmers.
Max capacity of 20 participants for aqua fitness classes.
Max capacity of 50 swimmers during open rec swim, plus two lap lane swimmers.

The city will release the time blocks available for lap, aqua fitness and rec swim the first week of June.

Online check-in to reduce face-to-face interaction and reserve a spot. 

Beginning Thursday, June 4, 2020, SportSites will be used to register for set swim times for lap swim, aqua fitness and rec swim. While not mandatory, it is strongly encouraged patrons register ahead of time to ensure a spot. Calling ahead and walk-ups will only be accepted if there is room after those who used SportSites are given priority.
Access SportSites by going to www.sedonaaz.gov/pool; then click on the red "Available Pool Offerings" button to reserve a swim time. Patrons will need to sign up for a SportSites account to reserve a swim time.

Limited amenities.

No use of lockers, changing room or showers in the locker room will be permitted. Come dressed in swim attire. 
Chairs on deck will not be available to limit socialization. There will still be bleachers and a few tables, but physical distancing will need to be followed.
No drinking fountain use. The touchless water bottle refill station will be available.

Anyone that is not feeling well or experiencing symptoms should stay home.
Temperature checks and a brief health screening at the front gate will be required for swimmers each visit.
Face masks are recommended while on deck, but not while in the water.
The community's patience is appreciated as the city follows the Centers for the Disease Control and Prevention (CDC) guidelines in safely reopening the Sedona Community Pool.  These considerations are subject to change based on Arizona Governor Doug Ducey's orders and/or updated information from the CDC.
For more information, call the city's Parks and Recreation Department at (928) 282-7098.