By J. Andy Dickey, Assistant Community Development Director/City Engineer
Sedona AZ (August 13, 2014) – With monsoon activity there is the potential for flooding which may result in damage to buildings and property.  Due to damage resulting from the flood event in 2009, flood control relief was requested by the impacted areas of the community.  In response, the City accelerated construction of capital drainage projects and programmed future projects in the areas impacted by past flooding.  These projects focus on the downstream or impacted area of the drainage basins, and include infrastructure improvements that minimize damage due to flood waters.
In 2013, City staff received Council approval to complete a study to review the feasibility of constructing drainage reservoirs upstream of the City to help alleviate flood issues downstream.  The upper Coffee Pot and Soldier Pass drainage basins were identified for this study.  Factors to be considered were location, cost benefit, time to implement, social impacts, safety and operation and maintenance issues.  The results of the study are summarized below.
In order to have a significant impact on peak flows downstream, numerous reservoirs, in sequential series, would be necessary upstream.  The feasibility study analyzed potential reservoirs locations including private property, City-owned property and United States Forest Service (USFS) land.  Due to inadequate private and City-owned areas, it was determined the majority of the reservoirs would need to be located on USFS land.
It was determined through discussions with the USFS that work within USFS land in the upstream area of the basins would require an environmental impact assessment, archeological and biological studies and a possible National Environmental Policy Act (NEPA) study.  In addition, a final design would be required.  The estimated minimum time to begin implementation of the recommendations for the upstream area would be in the range of three to four years.  In contrast, the current downstream capital projects would be mostly complete within three years.
City of Sedona design standards require this type of infrastructure be designed to a capacity that will pass a storm having a 4% (one storm in twenty five) chance of occurring in any given year (commonly referred to as 25-year storm).  The study indicated that the maximum impact on 25-year peak flows for Soldier Pass Basin would be a 40% reduction with an estimated construction cost of $4.6 million and Coffee Pot Basin would realize a 20% reduction with an estimated construction cost of $1.2 million.  Incremental improvements were considered as well.  While the reduction of flows is relatively significant, the current capital improvement projects downstream are still required.  In other words, constructing upstream improvements would not be more cost effective than proceeding with the capital projects already scheduled downstream.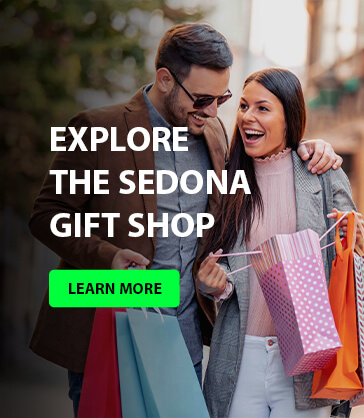 The social impact, related to the proposed improvements on upstream USFS land, would include visibility of the reservoirs throughout the landscape located on the north side of the City limits.  The proposed reservoirs would require approximately a ten foot high berm.  In addition, some of the reservoirs would conflict with trails located on USFS land.  In contrast, the current capital projects downstream include constructing drainage infrastructure in areas already developed for drainage flow.
A safety issue arises due to the required berm height and failure of the reservoirs in a catastrophic event would present a higher probability of downstream damage compared to constructing downstream capital projects.  In the event of a failure of upstream reservoirs, the resulting flow would be more concentrated and an average-sized storm event could resemble a much greater storm event, potentially overwhelming downstream drainage facilities.
The remote location of many of the proposed upstream reservoirs would require a substantial maintenance cost.  Travel distance and restricted access would result in higher hauling costs and restrictions on equipment sizes, which would lead to inefficient maintenance efforts and increased time required to perform maintenance.  In the case of maintaining downstream capital projects access will be much more efficient.
Construction of drainage reservoirs upstream of the City could be pursued in addition to the capital improvement projects; however, in doing this, other areas of the City would be delayed in having drainage infrastructure improved to City standards.  Based on the cost of implementation, the time requirements to implement, the social impact, safety, and maintenance considerations, it is City staff's recommendation to not pursue further consideration of constructing reservoirs upstream of the City.  Although the upstream reservoirs work will not proceed, flood mitigation work downstream will move forward and be complete in the next three to four years.