Sedona AZ (January 1, 2018) – As many of you may know, I spent my professional career helping others as a police officer with the Port Authority of New York and New Jersey. After I retired and moved to Sedona, the desire to continue to serve my community did not go away. I was elected to the Sedona Fire District Governing Board, and was appointed to the city's Planning and Zoning Commission, and eventually I ran for and was elected to a seat on the city council. While I am honored to serve Sedona residents and businesses as your councilor, this is also just one of many ways to give back to the community.
In early November I participated in the Mitzvah (Good Deed) Day. It's a day where people come together to help those in need in the Verde Valley. This was the first time I participated and, without a doubt, it will not be my last time. The experience was inspiring, humbling, and rewarding on so many levels. I volunteered my time and service to help on a very gratifying project and had the pleasure of meeting new friends. 
Especially at this time of year, as most of us do, I reflect on just how much I have to be thankful for. But this gratitude is tempered with the reality that the world, our country, state and community is full of those less fortunate, suffering pain, hardships or struggling to make ends meet. This left me thinking about how every year about this time, we all have the infectious "tis the season" bug to help those less fortunate. There are so many ways in which we can do so—Toys for Tots, Meals on Wheels, food bank, Salvation Army, overseas military holiday programs and donations to many charitable services. But after the hustle and bustle of the holidays pass and we get back to the daily grind, the need for help doesn't go away. There are still children who go to school hungry, older neighbors who struggle with driving and paying for prescription medications, lonely hospice patients, and young families struggling to pay their bills.
I challenge each of us to take time today and every day to help others. It can be easy to get caught up in day-to-day life and our own problems, but some of life's greatest rewards can come from helping others in need. Helping others, whether small deeds, random acts of kindness or volunteering our time, is a powerful way to bring joy to those around us and enrich our own lives. The people we help can be family, friends, neighbors, colleagues and strangers. Giving isn't just about a financial contribution or gifts, so you don't need to be rich to help others. Giving can be as simple as a kind word, smile or a thoughtful act. It can include giving time, sharing skills and knowledge, demonstrating you care, or just paying attention. Often these can mean as much or more than monetary gifts. When you take time out of your day to help others, they remember it. Please take this challenge and give of your time and find ways to be of service to our community. It can be a gift that will be appreciated and helps make our community great! We should all take time out of busy schedules, all year long to support our community, friends and family members. No deed or effort is too small.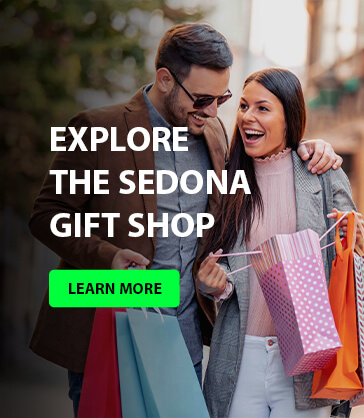 Happy Holiday and a safe and prosperous New Year to you and your family.
The opinions expressed above are mine alone and do not necessarily reflect the opinions of the other members of the Sedona City Council.