By Rachel Murdoch
Parks & Recreation Manager
Sedona AZ (April 8, 2014) – You love community events, so do not miss even one by checking out the Sedona Parks and Recreation 2014 Event Calendar online.  Family activities, senior attractions, adult sports, new classes, new parks and more are available for the lucky participant to enjoy!  Why not get started participating with the most popular family event of the year, the Celebration of Spring.  Held at Posse Grounds Park on Saturday, April 19, at 9:00 a.m., this action-packed morning event includes egg hunts, scavenger hunts, carnival rides, petting zoo, pony rides, and friendly vendors galore!  There are rides to be ridden, eggs to be found, faces to be painted and food for sale.  This event is family friendly, grandparent friendly, and just plain entertaining for the kids.  It will sell out quickly and we recommend pre-purchasing tickets for children 12 and under for only $2 now at the Parks and Recreation office.  Limited tickets will be available at the gate.
After celebrating spring, let's enjoy the beautiful outdoors even more!  Encouraging outdoor recreation has a positive effect on one's experience, including that had by a child.  This is why you should try out the Kid's Photo Hunt & Hike held this year at the Sedona Wetlands Preserve.  Targeted for children ages 6 to12 years old, this free activity guides participants through the preserve while they search for a given list of items.  Each child learns about and photographs all items on the list in order to complete their field journal.  It's an adventure worth having.
Keeping with the outdoor theme, what could be nicer than sitting outside enjoying the spring breeze and listening to great music?  This May, every Wednesday at noon, the community is encouraged to join others at Sedona City Hall for the new Concerts in the Plaza events.  Live music (flamenco, country, Latin, jazz and world music) from noon to 1:30 p.m., food for sale, and beautiful sunshine for everyone to enjoy.  Bring your own chair and relax at the Plaza.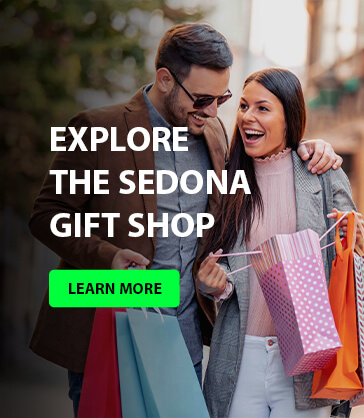 Still aren't convinced to join Parks and Recreation in 2014? Check out our photo galleries of each event, detailed class descriptions, and a complete calendar on our City website at www.SedonaAZ.gov/Parks.
Sedona Parks and Recreation.  Come Out and Play!