Sedona AZ (January 27, 2016) – Another year has passed, and we hope that the New Year will be a happy and healthy one for all of you. The new year always brings a review of the City Council's priorities. The priority list did not change much this year, because so many items from last year are still in process. Some of you have heard me say that the government moves at the pace of a narcoleptic snail. This often causes frustration for all of us, but we take our responsibilities seriously, and that includes transparency and accountability. We also have a history of making sure we have input from the public when we are considering action on issues affecting our citizens, and we have to follow various local ordinances, county and state regulations, such as the Open Meeting Law. So almost anything we do takes more time than we might like.
Last year's priority list was quite lengthy for many reasons. First, there were items that carried over from the prior year. We added priorities that were largely a result of the adoption of a new Community Plan, many of which are not going to happen quickly because they are extensive undertakings. For instance, the Land Development Code, including the sign code, needs to be updated so that the vision and goals of the Plan can be implemented. Probably the largest task is the development of more specific plans for thirteen Community Focus Areas (CFAs) identified in the Plan. We are currently working on four, with nine more to follow. In addition, we are also working on a master plan for the Brewer Road property behind Los Abrigados.
The city's Community Engagement Program has several work groups formed to address many of these priorities. Some groups have completed their work, some have work in process, and some are upcoming. To see more about these groups, go to the city's website, SedonaAZ.gov, click on the Citizen Engagement button, then on Work Groups on the blue menu bar on the left side of the screen. For even more detail on the CFA work groups, click on the Your Government tab on the home page, then on the Community Plan in the left column, and look for the link to the CFA page in blue print toward the top of the page. If you do this, you will better understand the "narcoleptic snail" reference above. Following procedures to actually get something done is a long process.
Traffic remains as a top priority, so a comprehensive multi-modal transportation and parking study is also underway, a long-term project that will take 12 to 18 months. Uptown crosswalk and safety improvements are being completed, as are drainage and storm water management projects, which are part of a long-term plan. Another priority identified last year is looking at managing trash hauling city-wide through a competitively bid contract, so that study is underway as well, with final decisions a long way off.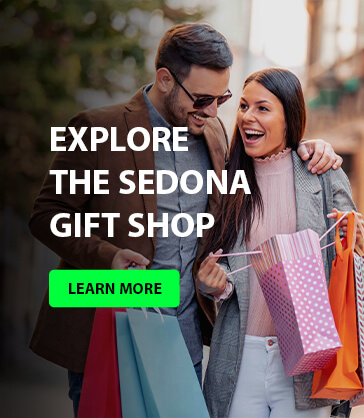 With all of this work in progress, it will be some time before any other major projects can be undertaken. We want to avoid starting something if we don't know we can finish it. As we emerge from the recession, an increase in building projects and other increased economic activity have also added to the day to day operations of the City, so the staff is very busy.
If you have read this far, I appreciate your patience. And remember, even narcoleptic snails do make progress and eventually reach their goals.
The above represents my own opinion and does not necessarily reflect the opinions of Sedona City Council or staff.