By Mayor Rob Adams
Sedona AZ (May 27, 2014) – The most important duty of the City Council is to work with staff in the management of the City budget.  The annual budget retreat for fiscal year 2014/2015 was completed on May 1, and was the ninth annual budget that I have participated in.  I was appointed to City Council in 2006 during the peak of the economic boom, was elected as Mayor when the country entered the economic recession in 2008, and will leave office in November as the economy moves toward an economic recovery.  I can tell you from experience; it is much more pleasurable to participate in budget discussions during prosperity than in recession.
Even though the recession was extremely painful and challenging, I viewed it as an opportunity to cut non-essential expenditures and funding that would have been politically difficult to achieve in prosperous years.  I am pleased to announce that in the last six years, the City has reduced its total debt obligations 30.5%, from a $72 million outstanding debt in 2008 to $52 million in 2014.  Additionally, we have significantly reduced our annual budget.  In 2008, our total annual budget was $60.5 million.  Currently, it is $36.1 million, which is a 40% overall reduction.
I have often talked about the excellent job that the Council and staff have done in managing the budget during difficult economic times.  There have been many lessons that have been learned.  Perhaps the most important lesson is that Sedona's economy is very vulnerable to economic downturns.  Tourism is dependent on discretionary income, which is the first expense that people reduce or eliminate during difficult times and is the slowest to recover.  For that reason, I believe that Sedona must make economic development and diversity top priorities for our city in future Council discussions in order to achieve a more sustainable economy.
To that end, there are several entities in Sedona that are in the early stages of working with the city to examine the possibility of expansion in our community.  Each one of these entities provides an exciting opportunity for economic development, job creation, and revenue generation.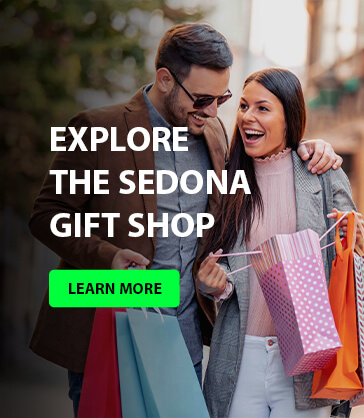 The administration of Yavapai College is initiating public outreach efforts to determine programs that would be in alignment with, and supported by, the community of Sedona.  One idea that is presently being considered is a Culinary and Hospitality program.
The owners of the former Cultural Park have hired a planning team to "vision" opportunities for development.  This team is working with the City's Community and Economic Development department to create a public "roll out" of these visions.  The Cultural Park owners are also working with Yavapai College in discussing ideas on how the visions of these two entities could "cross pollinate" in their development plans.
The administration of the Verde Valley Medical Center is considering development opportunities on 30 acres that is adjacent to the Sedona campus.  A state of the art cancer center already exists on the main campus.
The City is forming a land planning group to investigate development opportunities at the City-owned wetland area west of Sedona.  Some of the uses that I have personally been suggesting are: (1) relocating the Cultural Park concept to the wetlands area, (2) creating an agri-business that would provide produce and fruits for the region, and (3) creating algae ponds to produce bio-fuels and other products.
The City must take an aggressive and proactive role in fostering and facilitating the discussions surrounding these development concepts.  This is an opportunity to work with existing organizations and resources to create "green industry" in Sedona that is in alignment with our core values as a community.
I will be leaving office with a sense of satisfaction that the City is on sound financial ground.  I urge future Councils to not be complacent.  Plan now for our future economic security.  Be visionary…there are many "low hanging fruit" that are ripe for the picking.
The ideas, statements, and opinions that I have made in this article do not necessarily reflect the positions of the City of Sedona or the City Council.