Things to Remember for Your Spring To-Do-Lists
By Community Development Director Kevin Snyder
Sedona AZ (April 10, 2013) – Spring has sprung in Sedona. As the weather warms, thoughts for many of us will turn increasingly to inside and outside projects. As you begin to develop your to-do-list, here are some things to keep in mind.
Garage Sale Signs
Is it time to clean up, downsize, or pass on household items? A garage sale may be the answer. Please remember the following rules for garage sale signs:
Signs may be displayed for 3 days before the date of the garage sale, but cannot be left out overnight.
No more than four signs should be displayed for each garage sale.
Signs should not exceed 3 square feet in area and 3 feet in height.
Signs should not be placed in the SR 89A or SR 179 right-of-way or placed in any street that would create a traffic hazard.
Signs should not be attached to trees, fences, utility poles, light poles, or street signs.
Weeds and other Nuisance Vegetation
Sedona residents live in a beautiful place. To help maintain this beauty, weeds and other nuisance vegetation should be controlled. If you have poison oak, poison ivy, or any other noxious or toxic weeds or uncultivated plants or shrubs growing on your property, please remove them. If you have grass or weeds on your property taller than 24 inches, please cut them back to minimize fire hazards.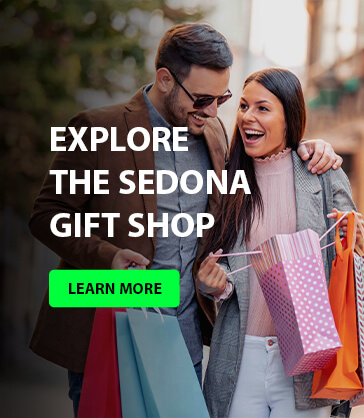 Fences
Is it time to repair, replace, or build a new fence? The Sedona Land Development Code requires fences to be of a certain height depending on location on a property and zoning. In addition, certain types of fences such as chain link are only allowed in certain zoning districts. The City's Code also regulates the color and finish of different fence types to help fences blend with the surrounding natural environment. Before starting your project, please check with the City's Community Development Department.
Trees
Trees are part of what makes Sedona beautiful. The City has adopted regulations to guide how tree cutting and removal should occur to help maintain this beauty. If you are thinking of cutting trees on your property or if you are interested in building on a lot, you are required to preserve existing trees. There are some exceptions to this requirement including a tree located in an area where structures or improvements will be placed and not removing the tree would unreasonably restrict the economically beneficial use of property. Another exception would be if the tree is dead, diseased, injured, in danger of falling upon existing or proposed structures, abuts or overhangs a building creating a potential fire hazard, interferes with the growth of other trees or existing utilities or creates unsafe traffic conditions. Trees which are cut down should be removed from the lot or parcel within 2 weeks, chipped on site or cut and stored for firewood on the property.
For more information on these and other issues, please contact the Sedona Community Development Department at (928) 282-1154.