by Brenda Tammarine, Human Resources Manager
Sedona AZ (October 11, 2011) – In the last few years, social media has become one of the fastest, inventive and most popular methods for obtaining information, communicating, interacting, and sharing stories. The radio took 38 years to reach 50 million users. The television took 13 years to reach 50 million users. FaceBook reached over 400 million users in less than 5 years. Today 1.6 billion people worldwide are connected through the Internet and the majority of their online activity is conducted on social networking sites.
Recently Aneesh Chopra, America's first Chief Technology Adviser to the President, said, "The opportunity of social media and government is not economic or technological. It's emotional." This sought-after, emotional connection to reach the City's public through social media resulted with the City of Sedona proudly launching its own FaceBook page on July 7, 2011. Almost overnight, the City's page quickly gained fans from our own beautiful city, state, and country as well from countries as far away as New Zealand, Germany and Peru. Within the first couple months of the City's FaceBook launch, a staggering 3,000 to 4,000 views per week were being received the City's page.
The City of Sedona soon discovered that a key benefit of social media allows the public to choose how they wish to receive information. FaceBook fans can opt for the City's news, meetings, classes, or informational postings to appear on their personal FaceBook pages. For those citizens not on FaceBook, but wishing to receive detailed information electronically, the City offers an email news notification system, which can be customized by department depending on the subscriber's preference. Finally, the City now offers state-of-the-art, live-streaming video of all Council Meetings for those citizens who are unable to attend but wish to be involved and informed. Meetings can be viewed in real-time from the City's main website or watched at a later date from a convenient FaceBook link.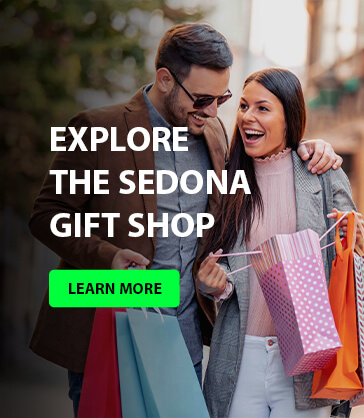 As a result of these choices, the City's public is increasingly being offered chances to learn about and communicate with their government agencies and officials through a diverse, interactive and wide range of methods. Perhaps for the first time in history, citizens no longer have to search for information on their own. Instead, they now have the ability to allow information to find them.
The City of Sedona, whether through social media networks, websites, or video, continues to focus on its primary goal: providing, supplementing and improving better, innovative and alternative methods of communicating with its public.
If you haven't had the opportunity to explore these new electronic opportunities, please visit www.SedonaAZ.gov or www.FaceBook.com/CityofSedonaAZ.