Sedona AZ (October 21, 2016) – Now through the end of December, Sedona's City Hall features long-time Sedona resident and artist Syri Hall's recently completed oil paintings of plein air work, as well as portraits of women in costume. Hall's paintings are known for their vibrant, bold color and dynamic compositions.
Few artists know from childhood where their life and career will take them. Such is not the case with this plein air artist. From the tender age of one, Hall was introduced to Sedona by way of weekend family getaways from Phoenix. One of the many family hobbies was paint-by-number kits and Hall's first attempt at oil was painting two red roses at seven years old. Although she would not think seriously of painting until her early teens, painting was forever on her mind along with making the beautiful red rocks of Sedona her permanent home.
While attending Arizona State University, Hall switched her studies from business and home economics to art, spending all day at art school for her last years of college. Upon graduation with a Bachelor of Fine Arts in Painting and Drawing, Hall married her college sweetheart and moved permanently to Sedona living next to Crescent Moon Ranch. Landing a job at a local bronze foundry and taking numerous art classes at Sedona Arts Center (SAC) became a priority to further improve her skills. Painting, drawing and now sculpture had become her focus.
Plein air painting exclusively in the Sedona area has been Hall's interest for the last several years. Recreating the mass, the unusual multi colors of the red rocks, the play of light, shadows, and bold compositions on canvas have been her challenge, but are all integral parts of her designs. Since living near Cathedral Rock years ago, painting at Crescent Moon Ranch feels like coming home and is definitely one of her favorite subjects. Hall explained, "Happiness for me is living, painting and sculpting in the beautiful red rocks of Sedona, truly one of mother nature's crowning achievements."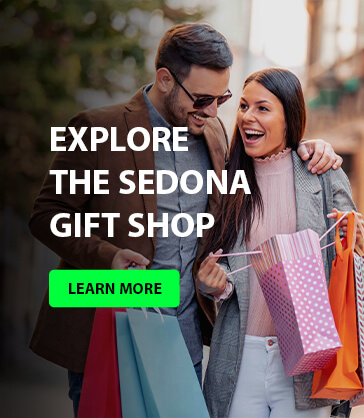 "It is a pleasure to exhibit Syri Hall's rich scenic paintings and portraits. Her passion for this breathtaking paradise we live in translates beautifully on canvas. The locations she chooses to paint are undeniably identifiable. I instantly recognized 'West Fork Kingfisher' after recently hiking in Oak Creek Canyon. With the endless paths and rocks we are surrounded by, Syri has a true gift to capture discerning detail," said Nancy Lattanzi, city of Sedona arts and culture coordinator.
Hall's work has been featured in galleries all over the state, as well as Jackson Hole, Wyoming; Baltimore, Maryland; and Colorado Springs, Colorado. Recently Hall participated in the Slide Rock Paint Out and was accepted into the mid-October 2016 Sedona Plein Air Festival. Her work is also available for sale on her website, Facebook, SAC Art Annex and The Grasshopper Grill in Cornville.
This exhibit is on display in the Vultee Conference Room at City Hall at 102 Roadrunner Drive, and to check viewing availability for this exhibit, as well as any other exhibits in the City Hall Art Rotation Program, please make an appointment by contacting Lattanzi at 928-203-5078 or via email at NLattanzi@SedonaAZ.gov.