By Tommy Acosta
Editor's Note: Sedona.biz welcomes ideas from the community featuring residents who have a vision and plan for the future of Sedona. Regardless of political motivation, stance or affiliation, we appreciate those working to better our beautiful city. We thank Mr. Porter for his participation and invite readers to comment at the end of this story.
Sedona AZ (April 4, 2021) As the challenges facing Sedona grow stronger and more frustrating daily, there are members of the community who are doing what they can to keep Sedona from imploding and forever losing its character and charm.
One such individual is long-time Sedona resident Bob Porter who, after being interviewed to fill a vacated Sedona City Council seat, says he has been reawakened to the challenges confronting his beloved hometown.
He said he did not expect to be chosen for the Council seat, having been told in advance that the seat would likely be given to one who had served on City Council in the past, which is what actually happened, according to Mr. Porter.
He currently serves on a City of Sedona budget committee, and his intention is to take a much more active role in the governance and policies that impact the residents of Sedona.
Mr. Porter said two alarming comments came out of his experience when interviewed by the Sedona City Council for the vacant seat: one from a sitting council member and the other from another candidate.
"A sitting council member actually stated that it is an obligation of the city to insure that anyone buying a business in Sedona will prosper; that a Sedona business owner has the 'right' to expect the city to increase the customer base and profit of that person's business," he said. "This council member actually believes that they have an obligation to send customers to Sedona businesses, regardless of any impact those customers might have on Sedona residents. I told that councilperson the constituency of this body – the constituency of the Sedona City Council – are the people who actually live in Sedona, not the people who visit Sedona. My candor was not well-received."
Mr. Porter said a candidate that had applied for the same council seat that he did, made several remarks during the interview that flabbergasted him.
"That candidate's primary agenda was to protect the environment – not the environment of the City of Sedona, but the global environment," he said. "This candidate wants to help reduce global warming, to help improve air quality and encourage people to drive electric cars. The candidate actually apologized for owning a large home, stating that smaller, more energy efficient homes should be the goal of every citizen."
Mr. Porter believes the current council has a philosophical bias against the best interests of their constituency, the residents of the City of Sedona.
He said that at best, the attitude of the council is cavalier regarding issues that impact the daily lives of the residents of Sedona that include ever increasing traffic, congested trailheads, nonexistent parking and an exploding homeless population.
"The city council created the problems that confront the people who actually live in Sedona every single day," he said. "Traffic congestion, trail-head overcrowding, have become unsustainable; and the invasion of private property by thoughtless tourists has become rampant."
He said the origin of the problem can be traced back to 2013, when the Sedona City Council voted to give 55 percent of the bed tax generated from Sedona hotels to the Sedona Chamber of Commerce. He said 55 percent of the bed tax, which is now approaching $3 Million per year, is given to the Sedona Chamber of Commerce with virtually no strings, to promote tourism that increases traffic congestion.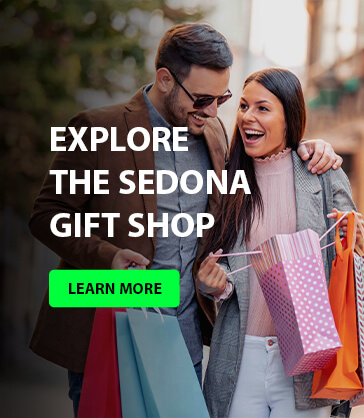 He said former city employees who no longer work in Sedona were responsible for some of the problems the city now faces
"The Sedona city manager, and the executive director of the Chamber of Commerce who administered these programs that so drastically increased the traffic to our town have now left," he said. "They created 'LA – style' traffic delays, congestion and parking problem, and then they both left town."
He said the council's response to these problems has been to spend hundreds of thousands of dollars for additional studies which resulted in a City program with the "catchy" name "Sedona In Motion."
"Sedona In Motion has accomplished nothing," he said. "But the city council points to it with pride, because they can say that they at least did something."
He said the most alarming thing for him during and after his interview for the vacated council seat, was that the existing council seemed oblivious to the problems that he believes they created for the residents of Sedona.
"The council seems driven by the desire to continue to increase tourism, traffic and sales-tax revenue" he said.  "And again, the two people most responsible for creating and aggravating these problems, the city manager and the executive director of the Chamber of Commerce, have both left Sedona, leaving the residents of Sedona to clean up the problems that they left behind."
Mr. Porter said after talking to numerous Sedona residents his frustrations are not unique to him.
He said there are a number of consistent themes and concerns among many Sedona residents.
"I have a number of suggestions I believe should be strongly considered by the council, if it has any desire to start turning things back around," he said. "These suggestions relate particularly to the Chamber of Commerce, and to public transit as a means of reducing traffic and congestion."
Mr. Porter listed the following suggestions for the Chamber of Commerce:
That a two-year moratorium be placed on all City funds paid to Chamber of Commerce.
The resulting savings of $6.0 Million + can be held in reserve for possible future destination marketing, if needed.
A portion of the savings can also be used by the City – not the Chamber of Commerce – for staffing of a tourism bureau, and to pay for other tourist-related capital costs such as trail head repair and maintenance.
Any future destination marketing expenditures, if needed, should be competitively bid among at least three-independent, outside Destination Marketing Organizations, and not automatically given to the Sedona Chamber of Commerce, without oversight.
The property purchased by the Chamber of Commerce on Jordan Road, using City funds, should be deeded back to the City of Sedona, and sold.
With respect to a Public Transit System, i.e. a Transit Plan, Mr. Porter believes that any efforts in that regard by the City of Sedona should start with Lynx.
"The city should explore the current Lynx system and expand it as necessary to include pick-up and drop-off services at hotels and resorts, as well as pick-up and drop-off services at trail heads, he said. "The effect would be to dramatically reduce traffic and parking problems."
He also suggested Sedona residents should receive a preferential parking medallion, and that 50 percent of all uptown and trailhead parking should be reserved for city residents, those displaying the medallion.
"These are just points, of beginning," Mr. Porter said. "The reality is that no meaningful improvements will take place in the quality of life in Sedona until the fundamental philosophies and the guiding principles and beliefs of the council change. The Sedona City Council exists to serve its constituency, who are the actual residents of the city of Sedona; not the people who visit. We must be respectful to our visitors and tourists, but not at the cost of the quality of our own lives."