Sedona AZ (October 9, 2020) – Sedona Arts Academy (SAA) announces its grand opening October 17, 2020 from 12 p.m. until 8 p.m. at The Collective Sedona in the Village of Oak Creek as a community arts, performance and social center. A ribbon cutting ceremony will be followed by a day of art, performances and musical entertainment. SAA is excited to bring its vision of education, collaboration and innovation in all artistic forms to the people of the Verde Valley.  
Sedona Arts Academy is a nonprofit professional organization committed to providing educational and community programs to our local Sedona and Verde Valley residents and visitors. Sedona Arts Academy & Community Center is an educational and cultural community center committed to innovation and creating art in all forms. The center provides a nurturing environment conducive to learning and overcoming challenges so all people who walk through the doors can excel in their personal goals.
On October 17, we will have a Grand Opening Open House. Local actors will be performing short skits and monologues throughout the day including young actors who have participated in Emerson Theater Collaborative's Summer Youth Theater Program. Youth actors include Savannah Royal, Skyrah Jade, Noah Puckett, Linus Weber and Gianna and Jace Wilson. Also performing will be Camilla Ross, Larry Rosenberg, Lisa Glinsky, Denise Royal, Gale Grove, Joan Westmoreland and Andrea Ferazz-Bokenham.
Arizona Ballet Dancer Jessica Phillips will perform a short dance demonstration. Later, Sedona's own Harta Dunia will have a thirty-minute drumming circle demonstration that the community can participate in. 
Chef Rossi, of the Raging Skillet in NYC will be on a virtual call with us at 1 p.m. to talk about her upcoming production of Raging Skillet which premiers in Sedona on May 6-9, 2021 at SAA. The cast includes the fabulous Kathryn Kates from Orange is the New Black and Jerry Seinfeld's The Rye and The Dinner Party fame.
The evening will be topped off with a DJ and music by Henry Bokenham as well as the Ike Ramalho Trio from Phoenix. The trio performs Brazilian and jazz standards and SAA's Andrea Ferazz-Bokenham will sit in with them for a few numbers, too.
On display in our gallery for viewing during the Open House is photography by Sedona resident Jim Peterson as well as art by Beverly Copen, Karen O'Donnell, John Oaks, and Rick and Carol Gandolfo.
SAA has a wonderful indoor space with all the accoutrements required for theatrical productions, professional meetings, events, classes, workshops and office space. The space is available for rentals including, but not limited to, use of portable staging, lighting, sound system, screens and a baby grand piano. 
The resident companies located at the Sedona Arts Academy & Community Center are Emerson Theater Collaborative, Sedona Chamber Ballet, Sedona Shakespeare Co. and Sedona Conservatory. SAA is located at The Collective Sedona, 7000 SR 179 Ste. C-100, Sedona, AZ 86351. Visit SAA at SedonaArtsAcademy.org. For more information, please contact Camilla Ross at 928-288-2258 or email SedonaArtsAcademy@gmail.com.
SCHEDULE OF EVENTS (Subject to Change)

12:00–12:30 –     Opening Remarks – Camilla Ross, Thomas McPherson, Jim Peterson, Winnie Muench, Andrea Ferraz- Bokenham, Russell Fox  
12:30–12:45 –     Actors Larry Rosenberg and Lisa Glinsky 
12:45–12:55 –     Jessica Phillips – Dance performance 
1:00–1:15 –          Chef Rossi Virtual Call In from NYC about Raging Skillet, May 2021  
1:15–1:30 –          Youth Actor Gianna Wilson, Actor Larry Rosenberg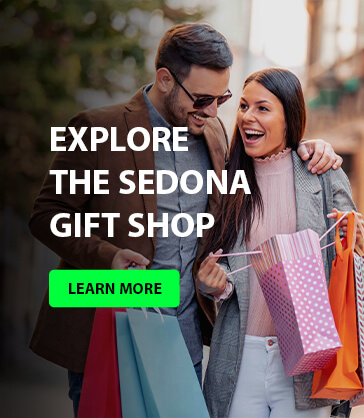 1:45–2:00 –          Poet Joe Caruso 
2:15–2:30 –          Actor Camilla Ross, Youth Actor Savanna Royal, Singer Denise Royal 
2:45–3:15 –          Harta Dunia Community Drumming Circle 
3:15–3:30 –          Actor Gale Grove 
3:45–4:00 –          Musician/Poet Sam J. 
4:15–4:30 –          Actor Joan Westmoreland 
4:45–5:00 –          Youth Actors Noah Puckett and Linus Weber 
5:15–5:30 –          Youth Actor Skyrah Jade 
5:45–6:00 –          Closing Remarks 
6–8 p.m. Musical Entertainment 
6:00- 6:45 –         Ike Ramalho Trio, DJ & Blythe Larkin Light show,
Andrea & Henry Bokenham 
6:45–7:00 –          Henry Bokenham 
7:00–7:45 –          Ike Ramalho Trio 
7:45–8:00 –          Henry Bokenham