Sedona AZ (February 8, 2018) – Working artists in the Verde Valley will be opening their private studios to the public for the weekend of April 27-29, 2018.  Under the auspices of the Sedona Visual Artists' Coalition (SVAC) is presenting this exciting self-guided event that is always free to the public. The Tour runs from 10 a.m.-5 p.m. Friday, April 27 and Saturday, April 28th and new this year, Sunday, April 29 the studios will be open from 12 to 5.
The SVAC Tour has built a reputation as a wonderful weekend for art lovers to visit with professional artists in their working studios, as well as the opportunity to purchase art while enjoying the lush landscape of Sedona and the Verde Valley. It also offers a fabulous venue for local artists to shine by engaging visitors and fostering a community that values the arts.
This year there will be over 40 studios and close to 70 artists participating in Sedona, the Village of Oak Creek, Cornville, Cottonwood, and Clarkdale. Open Studio visitors agree the event is a way to experience the creative process as a real hands-on learning event, with the invitation to watch a demonstration as a top draw. It can be something as basic as exploring the variety of artist's tools used in creating the beauty on display– from brushes, cameras, canvas, paper, paint, kilns, glass, fibers. "There's really no way not to be charmed, beguiled, and thrilled with something different, or original in whatever your favorite medium is, be it glass, ceramics, pottery, sculpture, digital art, jewelry, painting, drawings, photography, fiber, weaving, mixed media, silks…it's all here!" Talbot and Upp cheerfully promise.
Brochures with a complete list of participating artists, including a map, will be conveniently available at numerous locations around the Verde Valley, including hotels and restaurants as well as the Sedona Arts Center and the Chamber of Commerce Visitor Center in Uptown Sedona.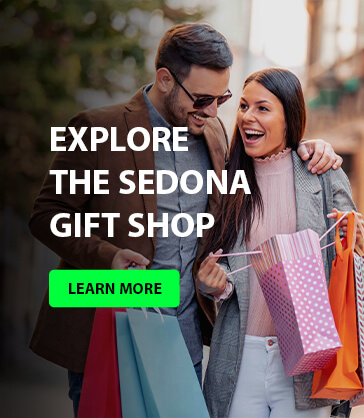 Event Contact: Mike Upp
Email: mjupp10@gmail.com
Phone: (503) 789-4437
Event Website: http://sedonaartistscoalition.org/index.html
Date/Times:
April 27, 28, 29
10:00AM – 5:00PM
Price: Free