Sedona AZ (October 26, 2018) – The Music in the House performance series is excited to present it's third concert of the 2018/2019 season at the Sedona Hub, a return double show of the wonderfully unique and different artists Devin Angelet and Indie folk trio Yarrow, Friday, November 9th at 7:00pm (doors open at 6:30 p.m.). Tickets are $10 at the door.
With exuberance and spirit, singer-songwriter Devin Angelet showcases her broad creativity and flexibility in a unique blend of jazz, hip hop, pop, and more. Devin wows audiences with her throwback-style, unique Beatles' interpretations, and jazz revivalist style, sharing a "whole lotta fun" and always coming from the heart!   Whether singing her original songs or covering gems from the century past, Devin Angelet gives each performance a genuinely refreshing nuance, just her own. She invites her listeners to discover the incandescent joy which adorns each moment, mysterious and spontaneous, encouraging them to make themselves and their world a better place; to grow in compassion, to see the beauty inside and out, to unite, and to dare to love everyone, now. Devin will be accompanied by guitarist J.R. Robusto and drummer Caleb Wright.
Throughout her young life Devin Angelet was surrounded by music. She heard her father sing and play the guitar, bringing jazz and the Beatles to life.  She and her mom listened to Barbra Streisand and Luther Vandross and learned how music could move the listener to laughter, to tears, and most importantly, to keep on going. In high school she sang and played percussion, winning the national John Philip Sousa Award for percussion and the National School Choral Award as vocalist. She is currently collaborating with artists world-wide in the ground-breaking, international song-writing community wikiloops.com.
Yarrow is the trio of Sedona artists Patty and Tom Hoisch and Patricia Fonseca, outstanding musicians who share the desire to push musical boundaries.  Formed in 2011, the band takes it's name from the uplifting and healing herb Yarrow. Mixing the electric cello and djembe with guitar, vocal harmonies and poetic lyrics, these wonderful musicians offer original songs and familiar favorites with a twist of the unexpected.
Recognizing how diversity in their backgrounds allow their collaboration to explore new musical territory, Tom, Patty, and Patricia cross folk and rock music with classical music and poetry. With two part harmonies, haunting cello lines, and funky rhythms, the result is a continually evolving sound and aesthetic. 
Yarrow will have their second CD available for sale at the show entitled "Yarrow Unvisited," inspired by William Wordworth's poem Yarrow Unvisited – "We have a vision of our own; Ah! why should we undo it?" The CD's creative and polished sound features Yarrow's distinctive interpretation of 8 original and 2 cover songs.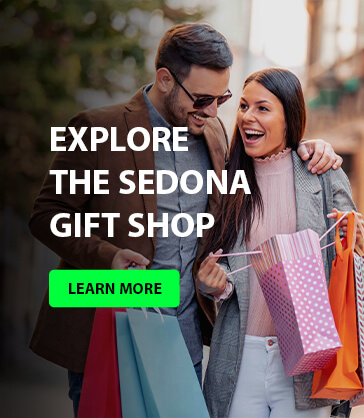 The trio that is Yarrow can often be seen playing at Vino Di Sedona, and they are looking forward to playing their music in an intimate concert setting that is the Sedona Hub. "Yarrow's music gives us a breezy, walking in the park, gazing at the stars, meet me at the gazebo, '70's feeling, and we love every minute of it!" – Larry and Leslie Latour.
The Sedona Hub is a City of Sedona managed live performing arts venue offering performance and rehearsal space to those whose passion it is to entertain and hone their skills as live artists.
Don't miss this special Music In The House show with Devin Angelet and Yarrow in the intimate space at The Hub Friday, November 9th  at 7pm (doors open at 6:30pm).
Where: The Sedona Hub (525B Posse Grounds Rd, next to the Skate Park)
When: Friday, November 9th, 7pm (doors open at 6:30pm)
Tickets: $10 at the door
The show is suitable for the entire family.
For more information call Larry and Leslie Latour at Music in The House, 207-907-9365, or email lchwhiteiam@yahoo.com