Sedona AZ (April 4, 2013) – Sedona, Arizona is pleased to announce that over 170 miles of official trails are open to Mountain Bikers.
Jennifer Burns, Recreation Staff Officer for the Red Rock Ranger District says "the District has added over 45 miles of trail to the official forest system in the past 3 years, all open to mountain biking. This makes over 170 miles of Forest trails open to bikes on the District. Among the trails added in the last couple of years are Hilline, Adobe Jack, Mescal, Chuckwagon and Aerie trails. In addition the recently built Dry Creek Trailhead and Vista and the Adobe Jack Trailhead on 89A offer great access to trails for mountain bikers (and hikers). The District recognizes mountain biking as a legitimate and growing use of forest trails. Current trail planning efforts are aimed at sustainable trails that enhance opportunities for hikers, bikers and equestrians to enjoy the National Forest near Sedona and VOC."
Sedona has also been certified as a Bronze Level Bike Friendly Community. In 2010, State Route 179 widened to include median strips, bike lanes and roundabouts for safe riding on the road.
Several specialized stores for cyclists, including Over the Edge, Absolute Bikes and Sedona Bike & Bean, await your arrival with knowledgeable staff, detailed maps and perfect products for unbalanced beginners to advanced adrenaline junkies.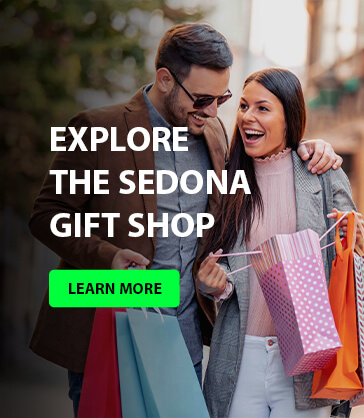 Special upcoming cycling events in Sedona include the May 3-5 Sedona Single Track Celebration, and the May 18-19 Bike MS: Ride the Vortex.
Plan your Sedona adventure today in our four season red rock playground! www.VisitSedona.com