By Anne Marie Mackler, Development Director
Sedona AZ (November 24, 2017) – Today, while you may be relaxing with family and friends, enjoying leftovers or Black Friday shopping, it is a perfect time to think of the many nonprofit organizations that make this community the wonderful place that it is.
Sedona Public Library is just one of those nonprofit organizations. We play a key role in this community's vitality and strength, and we are proud of that role. We are often called the heart of the community because everyone is welcome to all that we offer. And we offer a lot. 
Here at the Library, nearly 200,000 visitors come through our doors, each year for our numerous services and programs — available to everyone, and for free.
If you need computers and WiFi access, we have it at both our facilities on White Bear Road and Bell Rock Plaza. If you need help learning English, we have weekly classes teaching English as a Second Language.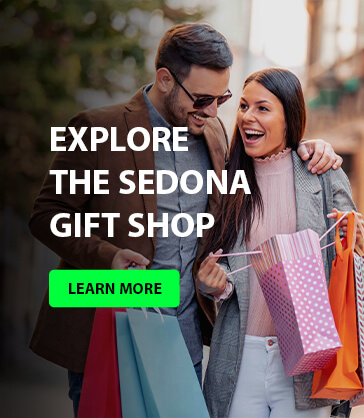 We have resources and reference librarians that can lead you where you need to go. To a new trail or an old friend. To a free lunch or temporary housing.  Whether you're checking on your stocks or a job application, we can get you to the right websites. Need some history, a forecast? We have answers to your questions, and if we don't have them right away, we will get them as soon as we can.
We are here to help you find what you need. The new book by your favorite author? Done. A quiet sunny corner to read the New York Times? Done. Storytelling to calm excited children? Done. A free showing of the movie you missed on the big screen? Done.
Help with your taxes? Health screening? Summer crafts? Reading programs? Or maybe you just want to play chess? It's all here at Sedona Public Library.
So, this holiday season, enjoy the food, the festivities, and the fun, most importantly your family and friends, and please consider giving to the heart of your community, Sedona Public Library. Thanks in advance for supporting us. Happy Holidays!
Sedona Public Library is a 501(c)(3) charitable nonprofit organization. Your tax-deductible donation may be sent to Sedona Public Library, 3250 White Bear Road, Sedona, AZ 86336 or can be made online at www.sedonalibrary.org.