Get Your Country on at Sound Bites Grill
Sedona AZ (October 8, 2018) – Nashville's Jeff Dayton who was Glen Campbell's band leader for over 15 years will be stopping in Sedona Arizona on his fall 2018 West Coast tour on Friday Oct 12 and Saturday Oct 13 at Sound Bites Grill.
Jeff Dayton was Glen Campbell's band leader for over 15 years and has put together an incredible Salute to Glen Campbell show that shares the stories and songs of his career adventures traveling with the pop Country legend.
Along with other alumni band members, Jeff's connection brings you a musical history of their times together with a country dance party Fri Oct 12th and the Salute to Glen Campbell Show on Saturday Oct 13th at 7pm.
Luckily on Friday Night at 7pm the entire band will be in town and are adding a special evening for you to enjoy Country music from all eras to dine and dance to.
So if you are a country music lover this is a night for you. Jeff is an active Nashville music producer, songwriter, session guitarist, recording artist and educator and tours as a dynamic bandleader and solo artist. He writes music for many Country music artists and has played with the best. Most recently he toured with Kenney Chesney.
Friday Night get ready to enjoy some great country tunes and dancing. The Country band night and dance party begins at 5:30 p.m. when the doors open for dinner. The band will play two sets from 7-10 p.m. There is a $20 Cover and the table is yours for the evening.
Jeff's musicians all work with the best in the business too. How does Jeff put together such talent?  He says, "It's like the fantasy baseball… I love putting people together whom I love playing with or whom music I love and my wish list always ends me up with great bands."
On Saturday Oct 6th at 7p.m. Jeff will be performing his Salute to Glen Campbell concert. As mentioned above Jeff will be joined by other Campbell alumni and top professional musicians with a Glen connection to bring you a musical history of times in the Glen Campbell band.
With the passing of Hall of Fame legend Glen Campbell, and years of memories with Glen, Jeff has put together this show to honor him and share the stories and songs of his career with Campbell. This truly is an amazing show as Jeff Dayton actually performed and sang these songs for many years with the legend. Tickets are required for this show and range from $30 -$50 depending on seating.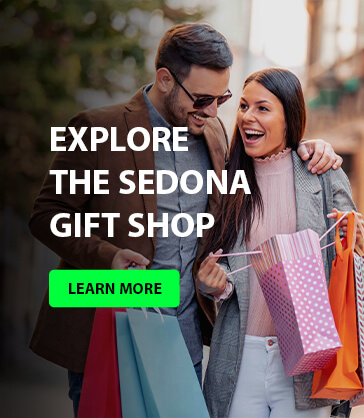 From the White House to the Grand Ole Opry, Jeff has been playing guitar and performing all his life. He's a Nashville producer and writer and loves the concentrated creative scene in Music City..
Jeff's first guitar was at age 9 and he immediately formed his first band, The Emperors. From there, it was local clubs and concerts, paying his dues and working with musicians who became sidemen for Prince and Bob Dylan.
He moved to Arizona, got his first Nashville song contracts and put together one of the most popular and acclaimed bands in the Phoenix music scene over his 20 years there. One fateful chance encounter with Glen Campbell led to his longtime tenure on that tour and set the stage for his move to Nashville in 2000.
He also found time to land his music degree, regional #1 hit records and the honor of backing artists including Vince Gill, Willie Nelson, Toby Keith, Buck Owens, Tracy Byrd, Bo Diddley, Dizzy Gillespie, Gene Autry, Mac Davis and many more.
Once arriving in Nashville, Jeff focused on writing and producing, but because of his reputation and guitar skills, was soon touring with megastar Kenny Chesney, Lee Greenwood, Sarah Darling, Tammy Cochran and others.
Jeff recently released ~ The Glen Connection ~ new recordings of Glen Campbell hits and original songs that reflect the influence Glen had on Jeff's writing will be available at the show.
So get your Country on with two great nights with the Jeff Dayton Band! Friday Night a Country Dance Party and Saturday a Salute to Glen Campbell!
Sound Bites Grill is located at the Hyatt Pinon Pointe Shops in uptown Sedona. They are open for lunch and dinner daily. You can dine in their main dining room, patio or Celebrity Show Room. Reservations, information or if you're interested in show tickets call 928-282-2713. Also visit SoundBitesGrill.com for more info.
When: Friday Oct 12, 2018 7pm
What: The Jeff Dayton Country Band Party
     
When: Saturday Oct 13th, 2018, 7pm
What: Salute to Glen Campbell Concert
    
Where: Sound Bites Grill Show Room 101 N Hwy 89a Sedona AZ, 86336 at Hyatt Pinon Pointe Shops Uptown Sedona. Cross Street Hwy 179
More Info: 928-282-2713 • www.soundbitesgrill.com